Online fashion firm ASOS shines in consumer gloom
By Mark Potter
LONDON (Reuters) - Online fashion retailer ASOS shrugged off the consumer downturn, posting a steep rise in annual profit and a near doubling in first-quarter sales as it benefits from the growing popularity of Internet shopping.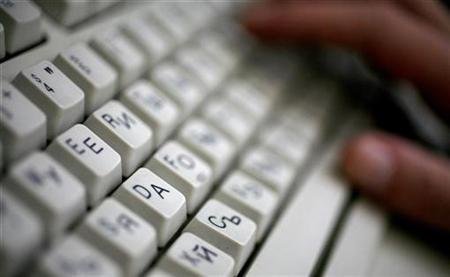 Chief Executive Nick Robertson said on Monday the firm was seeing no sign of the slowdown being experienced by store groups and was expected to overtake Next to become Britain's biggest online clothes retailer in its current financial year.
"Arguably we can't be immune from it," he said of the slowdown in consumer spending. "But because of the huge migration to online (shopping), even if we lose 10 to 15 percent off the top line, we're still growing very strongly."
Britain's store groups are suffering as debt-laden shoppers become increasingly cautious amid rising fuel, food and mortgage bills. Pollster Gfk NOP said earlier on Monday that its consumer confidence index for June fell to its lowest level since 1990.
But Internet shopping is booming. Research group Verdict forecasts that 10 percent of clothes will be bought online by 2010, up from 4 percent in 2007.
Robertson said some of this growth might be driven by shoppers trying to save money, as goods purchased online are often cheaper. But he believed it was more due to the convenience of shopping in your own home.
ASOS, which offers over 10,900 items of clothing and accessories, also said it would launch ASOS Red, a clearance site for branded clothes this autumn.
The site will offer discounts of between 50 percent and 75 percent and start with about 20 brands, rising to around 50 within six months, Robertson said in a telephone interview.
VIRTUAL CATWALK
Profit before tax and one-off items leapt 176 percent to 8.25 million pounds in the year to March 31 on a 90 percent increase in revenues to 81 million.
Sales in the 13 weeks to June 27 were up 95 percent.
Robertson noted particularly strong demand for clothes with African prints and a nautical Riviera feel, as well as the sort of lace dresses sported by socialite Peaches Geldof, and the style of gladiator sandals worn by Sarah Jessica Parker in the movie "Sex and the City".
He also forecast a small upgrade to analysts' consensus profit forecast for the current financial year, which he said was about 12 million pounds.
Kaupthing analysts said they expected the consensus to increase to around 13 million pounds, while Seymour Pierce's Freddie George raised his forecast to 14 million.
However, George also cut his investment rating on ASOS shares to "hold" from "buy," saying the good news was already priced into the stock and that it was likely to face stiffer competition from store groups expanding their online offerings.
ASOS shares dipped as much as 3.4 percent in early trade, but by 12:50 p.m. had recovered to trade up 2.5 percent at 335 pence, valuing the firm at about 234 million pounds.
The stock has almost tripled in value over the past 9 months and outperformed the UK general retailers index by 450 percent over the same period.
ASOS did not, as some analysts had suggested, pay a maiden dividend. Instead it plans to increase capital spending to about 7.5 million pounds this financial year, from 4.5 million the year before, on improving warehouses and back office systems.
The firm will also expand its petites range from 20 lines to about 200 this fiscal year, and will introduce size 20 clothes into its own-label range, as well as a full maternity offering.
Improvements to the website will include a catwalk for premium men's clothes and 360-degree viewing of shoes and bags.
(Editing by Louise Ireland; Editing by Erica Billingham)
© Thomson Reuters 2022 All rights reserved.