North Korea evading UN luxury goods ban to smoke, drink, drive
UNITED NATIONS - Ten thousand rolls of tobacco, 12 bottles of Sake, and a handful of second-hand Mercedes-Benz cars are among the latest reported breaches by North Korea of a U.N. ban on luxury goods sales to the reclusive state, according to a confidential draft U.N. report.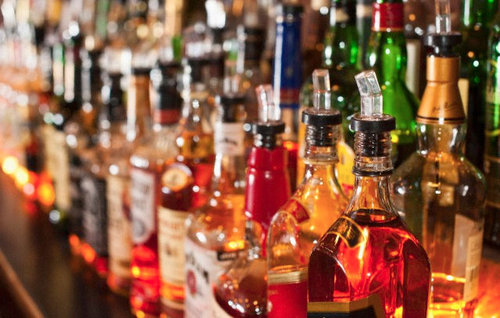 Photo: Corbis
Japan told a U.N. panel of experts that Pyongyang also imported thousands of computers and thousands of dollars worth of cosmetics and that almost all the goods were shipped through China, it was reported in the draft seen by Reuters on Thursday.
The five North Korean violations reported to the panel by Japan during the past year took place between 2008 and 2010. The panel was also informed of another two potential violations, but they have not yet been officially reported by Japan.
Two rounds of U.N. sanctions imposed on Pyongyang for its 2006 and 2009 nuclear tests ban the sale of luxury items to the state's government. It was also hit with an arms embargo and is forbidden from trading in nuclear and missile technology.
The panel also said it was investigating reports of possible North Korean weapons-related sales to Syria and Myanmar, as well as other reports of arms-related violations.
The report, which was submitted to the U.N. Security Council's sanctions committee this week, said implementation of the luxury goods ban was "deeply problematic" because it was up to each country to create a blacklist and not all had done so.
"Also the DPRK (North Korea) is able to exploit differences between such lists, where they exist, to avoid bans in one member state by shopping in another - and the panel sees little evidence of information sharing between member states on what might be included on these lists," the report said.
WHAT'S A LUXURY?
"Definitions of luxury goods by member states are not consistent. Chinese customs officials told the panel that most of the above mentioned goods were not considered as luxury goods by China," it said.
The panel of experts wrote that Pyongyang residents and visitors said luxury cars were seen in the city and that luxury goods - both authentic and forgeries and including expensive liquors and cosmetics - were widely and openly available.
"All this indicates that the ban on luxury goods has not yet disrupted effectively the supply of such goods either to the DPRK elite or to the rising Pyongyang middle class," it noted.
The U.N. panel also said it was collecting more information about media reports that the U.N.'s World Intellectual Property Organization may have violated the sanctions by shipping computers and computer servers to North Korea.
The panel visited Italy to obtain documents on several cases of previously reported violations, including a foiled attempt by North Korea to import high quality U.S.-made tap dancing shoes valued at almost $200 a pair.
The experts also traveled to Switzerland to investigate sales of Swiss luxury watches to Pyongyang.
"The panel learned that hardly any watch sales to DPRK are in the luxury category," the report said.
"The panel concluded that any luxury watches sold in the DPRK most likely are sourced elsewhere. Industry officials pointed out that manufacturers had little control over who purchased their watches once globally distributed," it wrote.
© Thomson Reuters 2022 All rights reserved.