New York Antique Jewelry Show hosts over 100 Prominent Dealers & Exhibitors
NEW YORK--(Business Wire)--The 4th annual New York Antique Jewelry & Watch Show today announced that it will feature the latest trends in antique and vintage estate pieces, jewelry, gemstones and watches from more than 100 prominent dealers at the annual event, July 23-26, 2010, at New York`s Metropolitan Pavilion.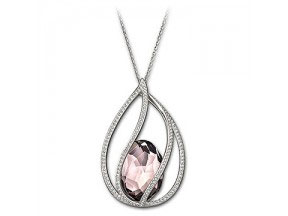 Megan Collection to be shown at JA New York - Swarovski North America Ltd. Booth: 1661.
With the jewelry industry reporting strong retail sales for the first half of 2010, the four-day New York Antique Jewelry & Watch Show expects to see an increase in sales and attendance.
"Consumer confidence appears on the rise as individuals look to invest in tangible, quality timepieces, gemstones and antique jewelry," commented Andrea Canady, fair director of the New York Antique Jewelry & Watch Show. "In the intimate setting of the New York show, interested buyers will have the opportunity to meet with well respected dealers to see and learn about the lineage of the showcased pieces and walk away with fashionable pieces that are also investments in a part of history."
Designer pieces by Cartier, Rolex, Tiffany`s, Harry Winston, David Webb, Patek Philippe and Van Cleef & Arpels, as well as rare signed pieces will be abundant throughout the show floor. In addition, attendees can view and purchase adornments previously owned by celebrities and royalty.
"We`ve been exhibiting in the New York Antique Jewelry & Watch Show since its inception," said Michael Brown, owner of M.L. Brown Inc. in New York City. "The show continues to help us develop lasting business relationships with domestic and international clientele and provides an ideal venue for us to network with highly reputable dealers with the best merchandise available on the market."
According to Gus Davis with Camilla Dietz Bergeron Ltd. in New York City, "The New York show provides a great selection of unusual, one-of-a-kind and signed antique and estate merchandise that buyers are seeking to purchase."
"We`ve been exhibiting at this show for two years and are again looking forward to the intimacy of this smaller show that attracts an intense group of wholesalers and retailers alike," said Paul Haig, owner of Haig`s of Rochester in Rochester, Mich.
"This year we will be bringing some great antique jewelry, ancient items and objective art, such as a very rare Chinese fan made with mother of pearl, ivory, silk, lacquered wood, and other materials in a fitted box."
The New York Antique Jewelry & Watch Show will be open from 1 p.m. to 7 p.m. on Friday, July 23; 11 a.m. to 7 p.m. on Saturday, July 24, and Sunday, July 25; and 11 a.m. to 4 p.m. on Monday, July 26. The one-time admission fee of $15 is valid for all four days of the show.
© Thomson Reuters 2023 All rights reserved.