New focus on customer service as economy slows
By Karen Jacobs - Analysis
NEW YORK (Reuters) - As high gasoline prices and tighter credit lead people to curb their shopping, consumer products companies are renewing their focus on customer service but broadening the concept to try to engage buyers in new ways to win sales.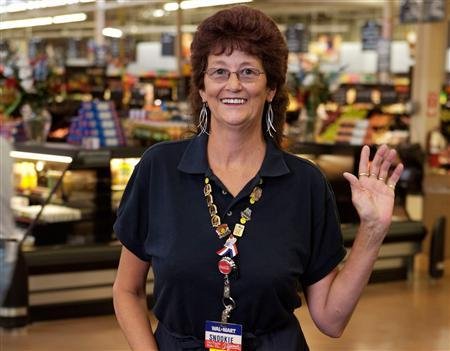 Good customer service isn't just about making sure workers are greeting and helping buyers in stores, but extends to selling the right products and rewarding loyal consumers, executives told this week's Reuters Consumer and Retail Summit in New York.
Customer service is "one of the biggest challenges we have and something we work very hard on with our retail customers," said Wesley Card, chief executive of clothing maker Jones Apparel Group Inc , whose brands include Jones New York, Nine West and Anne Klein.
"You have to have the right packages .. the right depth of sizes ... the right signage," Card added.
Best Buy Co , the consumer electronics retailer, launched a program a few years ago called customer centricity that identifies the most profitable customer groups and trains staffers how to service them. Customer data is used to tailor product offerings.
The retailer said the initiative has built stronger customer relationships and fueled sales. Best Buy reported better-than-expected profit this week, standing out at a time when many other retailers are struggling.
"Customer centricity for us is an opportunity to focus on customer wants and needs and to unleash the power of the people in our stores ... to meet those needs," said Michael Vitelli, Best Buy executive vice president for customer operating groups.
For instance, he said a Best Buy store in Davenport, Iowa, came up with an idea to give free training classes on home theater and other technology at the local library, where much of the neighborhood tended to gather. Soon after, customers began coming into the store to buy products, Vitelli added.
"Probably the biggest change in this last year is the stores recognizing and embracing being accountable for growth of their own store," Vitelli added.
VALUE, PRICE
Executives from dunnhumby, a London-based data analysis firm, said consumers have come to expect quality and good service and aren't likely to accept less. So, the onus is on retailers to take steps to meet consumer needs.
"I think (consumers) are looking for people to reach out to them and understand their situation, and for retailers to do something on their behalf around value, around price, to try and lessen the pain of the current economic circumstance," said Simon Hay, chief executive of dunnhumbyUSA.
Loyalty programs that offer consumers cash back were proving to be a success for some retailers in the current environment, dunnhumby said.
Apparel companies singled out Macy's Inc , saying that its sweeping plan to consolidate several regional divisions in an effort to tailor products to individual markets was a right step.
The initiative, called "My Macy's," is meant to empower local store executives to make decisions about product selection, in part by creating field positions to help stores understand the needs of local customers.
"With the My Macy's program, they're giving themselves a change to localize the assortments in a more logical way by getting feedback to bubble up from the store level," said Paul Rosengard, group president of premium brands for Perry Ellis International Inc , whose goods are sold at Macy's.
"It's a great concept but like everything else, the success will hinge in the execution," Rosengard added.
(Editing by Brian Moss)
© Thomson Reuters 2023 All rights reserved.