New boss for the Cortefiel group
The Spanish off-the-peg clothing group Cortefiel (Women'Secret, Springfield, Cortefiel…) has named Juan Carlos Escribano Garcia-Bosque as their new CEO. He will succeed Anselm van den Auwelant who will take on the role of the group's non-executive president.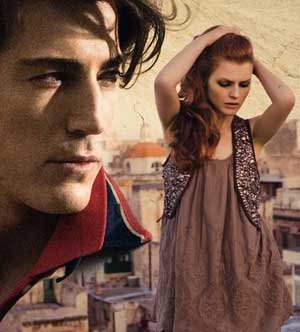 Cortefiel
Former director general of Springfield, Juan Carlos Escribano Garcia-Bosque has experienced the feeling of hoisting his label to the top of the pile of profitable brands in terms of sales. Also, he successfully launched the Springfield line for women. Both of these examples surely weighed in his favour.
The new CEO will have to confront and navigate the economic situation and give fresh commercial impetus to Cortefiel, as well as continuing the group's international development. Anselm van den Auwelant will help strengthen the group's influence, building on the 1,578 shops in 57 countries it already has.

By Jonathan Fulwell (Source: Sarah Ahssen)
Copyright © 2022 FashionNetwork.com All rights reserved.