Net-a-porter creates head of advertising job
The arrival of Carissa Wyten as head of advertising at Net-a-porter confirms the ambitions of the British group to leverage autonomously the potential of their own media content. The group's three platforms — Net-a-porter, Mr Porter and The Outnet — already have their own official editorial teams that weekly produce exclusive multimedia content for website visitors.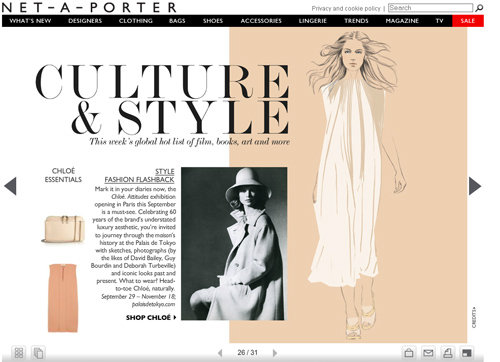 Net-a-Porter: an e-shop that is increasingly media savvy, with its own magazine and web TV channel
Carissa Wyten comes from the world of print journalism, having served as fashion director at Harper's Bazaar, before which she was International Fashion Manager at British Marie Claire. A few weeks ago, the company opened offices in Manhattan. Effective tomorrow, Net-a-Porter can now offer the luxury brands it distributes the option to purchase advertising on the site and in its various online publications.
Copyright © 2023 FashionNetwork.com All rights reserved.