McCain says "we have to talk up the dollar"
By Jeff Mason
NASHUA, New Hampshire (Reuters) - Republican presidential candidate John McCain said on Thursday it was important to "talk up" the U.S. dollar and short-term steps were needed to strengthen its value.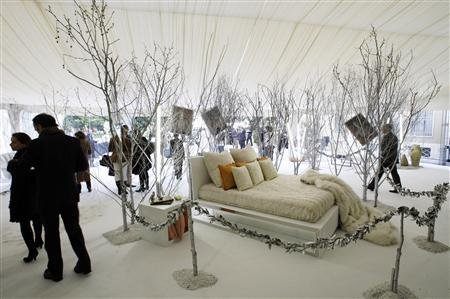 McCain, the Arizona senator who has wrapped up his party's White House nomination, also repeated his praise for what he interpreted as steps by Federal Reserve Chairman Ben Bernanke to boost the value of the struggling U.S. currency.
"We have to talk up the dollar, obviously, and I'm glad that Bernanke did the other day, and do (need to) take certain short-term steps to try and strengthen the dollar," McCain told a town hall-style campaign event in New Hampshire.
He did not specify what measures he had in mind but he emphasized the pitfalls associated with the dollar's weakness.
"When the dollar weakens, the cost of a barrel of oil goes up, (and) inflationary pressures increase," McCain said.
In the long term, he said, the solution to combating the currency's weakness involved reducing government spending.
"The fundamental problem is that we've got a government that's out of control on spending, and when you run on deficits, then you have to borrow money, and we cannot continue to spend money in the ... fashion that we have," he said.
In a rare departure from the U.S. central bank's normal silence on the dollar's value, Bernanke last week said the Fed and U.S. Treasury were continuing to "carefully monitor" currency market developments and the Fed was "attentive" to the risk that a weak currency could fuel inflation.
The U.S. Treasury sets policy on the dollar and officials throughout the government almost always defer to the Treasury secretary on matters relating to the currency's value.
(Editing by Neil Stempleman)
© Thomson Reuters 2022 All rights reserved.