Martina Benkova takes charge of Northern Europe for Lectra
Lectra, supplier of technological solutions for the textiles industry, has announced the appointment of Martina Benkova to the head of its Northern Europe division.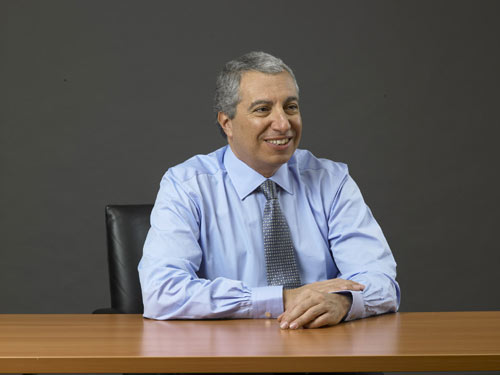 Daniel Harari of Lectra - Photo: www.lectra.com
This is the latest in a series of roles for the company for Ms Benkova, who has been with the business since 1991 when she started as a member of the Austrian commercial team. Following this she took a managerial position in the group's Belgian development department, which was succeeded with a role as director of services for the Benelux countries. This latter position was expanded to encompass the entirety of northern Europe in 2007. Martina Benkova therefore has plenty of experience in the region in which she will now be overseeing Lectra's activities and that consists of the Belgian, Dutch, Danish, Finnish, Swedish, Norwegian and Baltic markets.
"Endowed with a rare adaptive ability, and an unequalled polyglot – Martina speaks nine languages – she knows how to reorient herself toward different socio-economic and cultural situations in the region," stated Daniel Harari, CEO of Lectra. "Her knowledge of clients and their commercial stakes gives her all the tools to succeed in her new mission, within a region which has strong potential for development, whether with large companies from the fashion sector, a booming industrial materials market … and a tradition of industrial design that is globally known, especially in Finland and the Netherlands."

By Jonathan Fulwell (Source: Matthieu Guinebault)
Copyright © 2023 FashionNetwork.com All rights reserved.