Marrying fashion and technology
CHICAGO (Reuters.com) - Joanne Stoner left a longstanding career in the fashion industry in the mid-90s to pursue a calling in the burgeoning world of high tech; it wasn't long before the former Saks Fifth Avenue buyer spotted a chance to marry her knowledge of apparel with the emerging world of Internet commerce.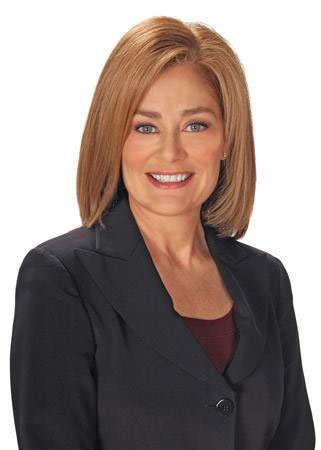 Photo: REUTERS/Handout
Stoner cut her teeth in technology at corporate telecoms giant Lucent Technologies and went on to help run a software startup. All the while she kept her toe in the fashion world, quietly registering a Web site that was dedicated to two of her passions - a love of dresses and the dance of tango.
"I have always worn dresses, they're very easy to wear," says the high-energy CEO of edressme.com. Soon entering its seventh year, the retail site is dedicated to the sale of dresses of every style and price point, many affordably listed at $100 or less.
"I grew up with my mother wearing dresses," recalls Stoner, 53, the down-to-earth product of a Midwest upbringing in Columbus, Indiana. "That must have struck a chord with me."
The venture originally launched from Stoner's Manhattan studio apartment now enjoys some 2 million hits every month, she says, with each potential customer looking for a one-stop-shopping experience that results in the right dress for the office, a high-profile social event, dinner out or just a casual day at the beach.
"I found that it was very arduous to go from one store to another," says Stoner, who admits she's not a big shopper herself. "All those little factors that come into play when you're shopping lodged themselves in my brain somewhere."
Despite the recession, Stoner says edressme's sales are trending about 10 percent higher in 2009, with increased interest from international customers and an expanding niche in the prom dress category.
Stoner won't disclose figures, but last year edressme.com posted sales growth of 30 percent over 2007, tracking renewed interest in the simplicity of dresses that began around 2005 and demand for convenience from time-strapped women.
According to a Forrester Research report release in March, online sales of all merchandise categories in the United States are forecast to slow slightly this year from robust growth of 13 percent in 2008. Even so, they are still seen rising 11 percent to $156.1 billion, with apparel and related goods accounting for $27.0 billion, the largest share of the online pie. By 2013, online apparel sales are expected to reach $40.3 billion.
For now, it appears that the economy may be driving more consumers to the Internet, where there is a perception that they are saving a little extra money.
"People are staying away from the high-end retail stores," says Reuben Riddick, an emerging designer who sells made-to-order dresses in a variety of bold prints on edressme.com under his own label, Reuben Reuel. "The ecommerce business is larger than selling to a boutique or a store."
START-UP MODE
Stoner became fascinated with technology's impact on retailing after interrupting her fashion career to pursue an MBA at Harvard in 1994, during the height of the dot.com boon. After a three-year stint at Lucent where she rose through the ranks with tech superstar Carly Fiorina to become a head of ecommerce, Stoner was recruited by a former professor to help run a software start-up known as 4R Systems.
4R used sophisticated mathematical algorithms to match demand for retail products with supply; it fueled Stoner's growing interest in the marriage of technology with on-line selling and exposed her to the entrepreneurial lifestyle.
"We studied all the factors driving demand - seasonally when to predict rain, umbrellas, beach lounge chairs," she recalls. "(Customers) would use it for their retail stores, merchandising, buying and planning."
During that time, she began pursuing her sideline venture, fulfilling the sophisticated dress needs of amateur tango dancers like herself. Stoner developed a line of private label dresses, hunted down apparel from international designers and helped new designers get a start.
"I tapped into a very small niche market early on and it was a really good learning experience for me," says Stoner, who had successfully launched the Elisabeth Dress Division for Liz Claiborne. "I learned the value of listening to the customer."
She soon saw the site's broader potential, but recognized that taking it beyond its tango roots would require a full-time effort. It was 2002, not long after the dotcom bubble had burst, and putting resources into a pure Internet business seemed like a risky gamble. Stoner worked to earn a real estate license on the side.
"It's just an indicator to show you I was nervous," she says. She recalls giving herself a pep talk: "If I were to hire someone to run my company, this is the background I'd want them to have."
To keep costs down, Stoner and her husband, a television director, did all the initial work on their own, learning the HTML Web development language, housing inventory in their apartment, keeping up with a slew of emails and answering customer service calls in the middle of the night.
"We didn't want a lot of overhead," said Stoner, who has bootstrapped the business but drawn increasing interest from venture capital firms. "I was literally chief cook and bottle washer."
Today the company occupies roughly 3,200 square feet of space on West 38th Street, not far from New York City's garment district. The offices include a penthouse showroom where some well-known celebrities are known to come in for private fittings. In New York, the company also offers same-day delivery.
"We're offering real value," Stoner says. "We've worked with our manufacturers to lower their wholesale costs and pass it on to customers."
By Deborah L. Cohen
© Thomson Reuters 2021 All rights reserved.