Margins, inventory concerns weigh on Abercrombie
Discounts at Abercrombie & Fitch Co (ANF.N) drew more customers and lifted sales, but the resulting hit to margins, coupled with rising inventories, pushed the retailer's shares down 9 percent.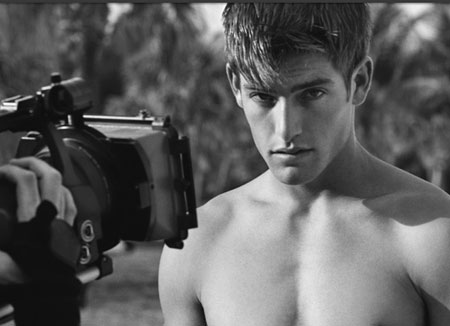 Abercrombie.com - Screen Test
On a conference call with analysts, Chief Executive Mike Jeffries said the company is ready to take a hit from margin erosion as it keeps discounting to gain traffic.
The teen retailer, valued at around $3.3 billion, has endured a long slump of weak sales, but a recent bout of discounting helped it post one of the sector's best same-store sales results in July.
However, these promotions have eaten into gross margins, which shrank 150 basis points in the second quarter.
Apparel companies, including rival Aeropostale (ARO.N) and Gap Inc (GPS.N), report results on Thursday, amid fears that higher-than-usual discounting and sourcing pressures just ahead of the back-to-school season do not bode well for the sector.
"The recent run-up in product costs, raw material prices (cotton and wool) and the increase in freight costs ... are causing significant headwinds for Abercrombie at a time when the company is lowering average unit retail prices significantly," analyst Richard Jaffe with Stifel, Nicolaus & Co said.
For many specialty apparel retailers, which have been criticized for selling similar products, pricing is a way to draw in shoppers.
Abercrombie said end-July inventory was up 47 percent at cost -- more than some analysts had expected.
In contrast, Urban Outfitters Inc's (URBN.O) strong results on Monday were anchored by fewer discounts, which held up margins, and fresh fashions that attracted customers.
"(Abercrombie is) managing sourcing costs better than most, but the inventories are higher than people are looking for," Amy Noblin, analyst with Weeden & Co, said. "This is not a very forgiving market."
GOING INTERNATIONAL
Abercrombie, whose chains include Abercrombie & Fitch, Hollister and its children's unit abercrombie kids, has also been scaling down on store growth, and shutting underperforming shops.
On Tuesday, it said it plans to shut about 60 domestic stores over the fiscal year, and open 20 international mall-based Hollister stores -- fewer than the 25 it had estimated earlier.
Stifel's Jaffe said the Hollister cut-backs have more to do with timing, and were not an indication of poor performance.
For the second quarter, Abercrombie earned earned 24 cents a share on an adjusted basis, while analysts on average had predicted 16 cents per share, according to Thomson Reuters I/B/E/S.
The company earlier said quarterly sales rose 17 percent to $745.8 million, including an 8 percent rise in the domestic market, which accounts for the majority of revenue.
Analyst Noblin said that between the slower store growth, higher inventories and rising expenses, expectations for the second half were likely to go down.
While profitability will likely be under pressure from weaker merchandise margins and incremental operating expenses, Morningstar analyst Zoe Tan said the company will be able to offset these pressures through cost-cutting and operating leverage as it builds out its store base overseas.
"We project operating margins will expand to the high single digits in 2010 from 4 percent in 2009," Tan said.
Abercrombie shares, which have fallen about 27 percent since hitting a 3-year high in April, were trading down at $34.38 Tuesday on the New York Stock Exchange. The S&P 1500 Specialty Retail Industry Index is down 24 percent over the same period.
(Reporting by Nivedita Bhattacharjee in Bangalore; Editing by Don Sebastian, Anthony Kurian)
© Thomson Reuters 2023 All rights reserved.