London tops world cities spending league
Feb 16 - London beat Tokyo, New York and Paris to be the highest grossing city for retail sales in 2010, according to a study of 22 major worldwide shopping destinations by Britain's Centre for Retail Research.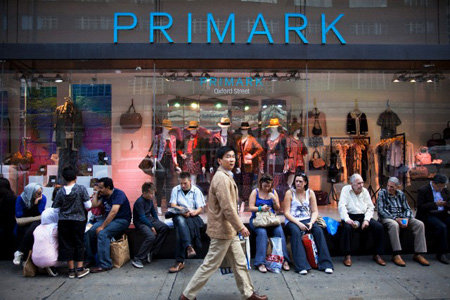 Shoppers sitting outside Primark on Oxford Street, London
The study, commissioned by online shopping comparison website Kelkoo, found London generated 64.2 billion pounds of non-food retail sales last year.
"The key to London's success appears to be the quality and quantity of shops on offer, combined with the revenue generated by the huge volume of tourists that passes through," said Kelkoo marketing director Chris Simpson.
London's 26,000 stores house 138 of the world's 250 leading retail brands, compared with an average of 90 across the cities surveyed. It attracts around 14.1 million overseas tourists, some 4 million more than its nearest rival.
London was also the top city for internet shopping, with 9.9 billion pounds of sales last year.
Tokyo was a close second in the overall standings, with total non-food retail sales of 61.4 billion pounds, ahead of New York on 47 billion and Paris on 46.6 billion.
(Reporting by Mark Potter)

© Thomson Reuters 2022 All rights reserved.