Levi profit rises as demand in India, China grows
Published
today
Oct 12, 2011
Tue Oct 11, 2011 - Levi Strauss & Co LEVST.UL posted a bigger quarterly profit as demand in growing markets like India and China grew, offsetting the effects of rising costs of cotton and discounts on its flagship brands.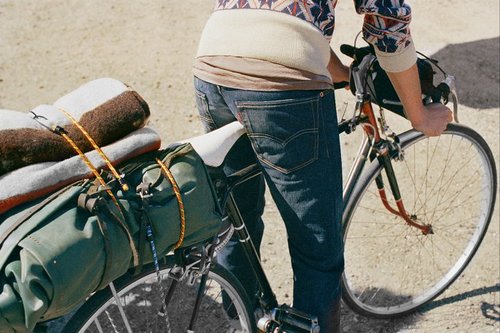 © Levi's
For the third quarter, the company earned $32 million, compared with $28 million last year. Revenue grew 9 percent to $1.20 billion, led by a 20 percent rise in the Asia-Pacific region.
Revenue growth in Asia Pacific was primarily driven by the Levi's brand and expansion of the company's retail network in China and India, which offset a decline in Japan, the company said.
In the Americas region, where Levi Strauss gets half its business, revenue rose 7 percent.
However, gross margins slipped to 47 percent from 49 last year.
"In the third quarter, we saw continued revenue growth from the Levi's brand in markets around the world, but increased cotton costs continued to put pressure on the margins of all our products," Blake Jorgensen, chief financial officer, said.
Levi Strauss is a private company, but reports quarterly results because it has publicly held debt. The company reported net debt of $1.75 billion, compared with $1.6 billion at the end of 2010.
(Reporting by Nivedita Bhattacharjee in Bangalore; Editing by Maju Samuel)
© Thomson Reuters 2019 All rights reserved.