La Rinascente: transfer discussions confirmed
Important issues have started being discussed in the last few weeks about the capitalist future of Italian department store chain La Rinascente. After rumors of such discussions appeared on an edition of Italian newspaper 'Il Sole 24 Ore', they have finally been confirmed by a spokesperson for the Borletti group. In other words, companies that acquired shares in La Rinascente's capital in 2005 believe that now is time to leave. They are the Deutsche Bank, Italian real estate agent Prelios and Investitori Associati.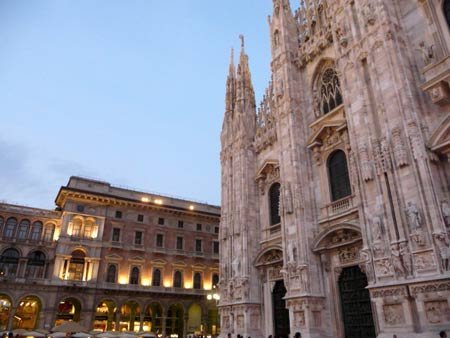 La Rinascente store in Milan
According to the Italian press, the above shareholders are currently talking to Thai distribution group Central Retail Corp under the advice of Morgan Stanley and banker Claudio Costamagna. Meanwhile, the Borletti group, which owns 4% of La Rinascente, is having other separate discussions to try to gather associates.
Without giving any names, the Borletti group confirmed that luxury groups are interested. Italian newspaper 'Il Sole 24 Ore' mentions Prada, LVMH and PPR. According to our sources, the situation could unravel in the next two weeks.
PPR's suddent comeback in the world of department stores would be quite ironic, since it was the French group that sold Printemps to Borletti in the first place. In France, the Italian group owns nearly one third of the nation's department stores' capital. The transaction was concluded in 2007.
Copyright © 2023 FashionNetwork.com All rights reserved.