KKR-owned Dutch retailer V&D, union reach agreement
AMSTERDAM, July 17 (Reuters) - V&D, a Dutch department store chain partly owned by private equity firm Kohlberg Kravis Roberts & Co [KKR.UL], reached an agreement on Friday 17 July with its union on a disputed wage deal.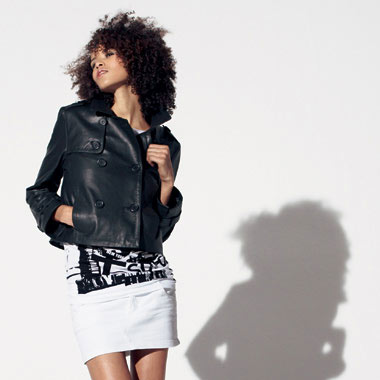 Lady's fashion at V&D
V&D withdrew its request for staff to delay a pay rise to save jobs in the recession, a measure opposed by Dutch union FNV.
"The parties understand each other's position," FNV Director Henk van der Ploeg said in a statement. "V&D is now in a trough, but not in a position where jobs should be lost."
Under a new collective labour agreement, which runs for a year from February to July of 2011, V&D has promised not to adopt any reorganisations and employees will receive holiday days instead of a lump sum payment.
V&D is part of Dutch retail group Maxeda, which was bought by KKR and private equity funds Permira [PERM.UL], Cinven [CINV.UL] and AlpInvest Partners in 2004 for 2.4 billion euros ($3.39 billion).
($1=.7089 Euro)
(Reporting by Reed Stevenson; Editing by Jon Loades-Carter)
© Thomson Reuters 2023 All rights reserved.