Judge OKs General Growth plan with property lenders
By Ilaina Jonas
NEW YORK (Reuters) - A judge overseeing the bankruptcy of mall operator General Growth Properties (GGWPQ.PK) approved a plan on Tuesday 15 December that would release 103 properties from Chapter 11 and pave the way for the company itself to focus on emerging from bankruptcy.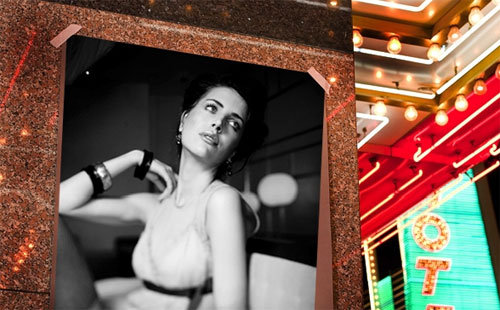 Fashion Show Mall in Las Vegas, a General Growth Properties centre - Photo: www.thefashionshow.com
Judge Allan Gropper confirmed the plan between the No. 2 U.S. mall operator and creditors to extend 87 loans and $10.25 billion of property-level debt. Most of those loans are on malls, but include smaller shopping centers.
General Growth will continue to negotiate with holders of the remaining $4.7 billion of its $14.9 billion in property-backed debt included in its bankruptcy filing and negotiate with holders of its roughly $7 billion in unsecured debt. A hearing on 10 additional properties, with loans worth about $1.5 billion, is scheduled for Friday 18 December.
"This is a big step," Thomas Nolan Jr., General Growth's president and chief operating officer, told Reuters.
General Growth owns or has an interest in more than 200 malls, including Fashion Show in Las Vegas, Ala Moana Center in Hawaii, and Faneuil Hall Marketplace in Boston. It became the biggest real estate failure in U.S. history when it filed for bankruptcy protection in April after the credit crisis dried up sources of loans for maturing debt.
With the loan changes and pending emergence of the entities from bankruptcy, General Growth will be able to focus on reducing its balance sheet, which would include raising more capital, Nolan said. That could include converting corporate level debt into equity, he said. The company still hopes to emerge from bankruptcy as a publicly traded company, he said.
Under the new loan agreements, lenders agreed to hold the current interest rate on all the loans except one, which will be cut by 0.75 percentage points. Lenders also agreed to extend the maturity date of loans to a weighted average of five years.
In exchange, General Growth agreed to repay the loans in full. It also agreed to pay, among other things, any unpaid amortization of principle, restructuring fees, special servicing fees, all uncontested pre-bankruptcy claims, as well as some of the creditor's legal fees.
The deal also calls for General Growth to increase reserves and impose tighter restrictions on possible future bankruptcy.
General Growth also will pay down $150 million of the $1.5 billion loan on Ala Moana, when the company emerges from bankruptcy.
The plan for the 87 loans will cost General Growth over $400 million, said Anup Sathy, attorney with Kirkland & Ellis LLP, which represents Chicago-based General Growth.
Lenders that have tentatively approved the deal include 11 special servicers who oversee troubled loans underlying commercial mortgage-backed securities (CMBS), three insurance companies and two banks, including JPMorgan Chase & Co (JPM.N) Sathy said.
Attorney Michael Stamer of Akin Gump Strauss Hauer & Feld, which represents the unsecured creditors, said this was creating real value for them.
Unsecured creditors traditionally in bankruptcy end up owning all or a large part of the company when it emerges from bankruptcy by exchanging debt for equity.
General Growth has the exclusive right to come up with its own reorganization plan through late February.
Last month, Simon Property Group (SPG.N), the No. 1 U.S. mall owner, said it had hired investment adviser Lazard Ltd to help explore a possible bid for all or part of General Growth.
Brookfield Asset Management Inc (BAMa.TO), the large Canadian investor with stakes in property, renewable power and infrastructure worldwide, said it has become a "meaningful creditor" of General Growth
Shares of General Growth closed down 97 cents, or 9 percent, at $9.83 on Tuesday 15 December. Earlier in the day, hedge fund manager Eric Hovde, who oversees about $1 billion of financial and real estate investments, said he was shorting General Growth.
The case is In re: General Growth Properties Inc, U.S. Bankruptcy Court, Southern District of New York, No. 09-11977.
(Reporting by Ilaina Jonas; Editing by Richard Chang)
© Thomson Reuters 2023 All rights reserved.