Jessica Alba, Matthew McConaughey & others design charity rucksacks
New York, 10 ago (EFE) - Actors Jessica Alba, Matthew McConaughey, model/presenter Heidi Klum plus other famous faces launch a line of school bags. Shown on Tuesday in New York they will be auctioned off online to raise funds for educational programs. Singer Shakira and actresses, Eva Longoria and Salma Hayek join the celebrity team creating bags in support of the good cause.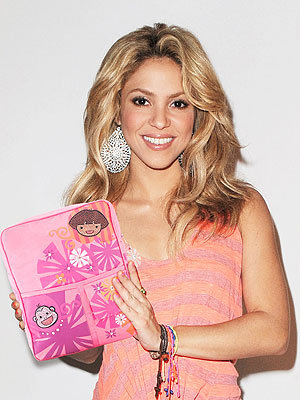 Shakira and her pink, embellished rucksack. Photo : nickjr.com
Nickelodeon introduced the initiative "Beyond the Backpack" to raise funds for the work of Children's Defense Fund since their series 'Dora the Explorer' celebrates its tenth birthday on TV next week. The popular children's cartoon character has become a favourite amongst millions of U.S. preschoolers in recent years that follow her on a daily basis.
The pieces, including designs by singers Sheryl Crow and Faith Hill are presented from Tuesday 10 August until September 2 in the grand windows of Macy's, Manhattan.
"The backpacks, handmade in the United States were personally designed and signed by each celebrity to guarantee an authenticity," explained the project managers in a statement.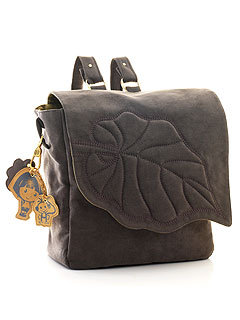 Jessica Alba's soft brown suede rucksack. Photo : nickjr.com
The tastes of each celebrity's patented design are "stylistically diverse, with elements of punk-rock, gothic, bohemian and glam", the statement added, which indicated that the materials used are also different in each case, "from leather, suede, nylon and rubber, to even Swarovski embellishments."
Afterwards the pieces will be put up for auction on the Internet and the funds raised will be put towards several programs that aim to offer education to underprivileged children.
"Dora is a very positive role model. It is great that we can associate ourselves with an intelligent latina girl who captures the attention of many children around the world," President and Founder of the Children's Defense Fund, said Marian Wright Edelman.
The organisation also announced that it has set back a limited number of backpacks to be auctioned off in Canada, Mexico, Spain, the United Kingdom, Holland, Greece, Israel, Australia and New Zealand, where the money raised will be devoted to educational projects for each of these countries.
© EFE 2023. Está expresamente prohibida la redistribución y la redifusión de todo o parte de los contenidos de los servicios de Efe, sin previo y expreso consentimiento de la Agencia EFE S.A.