Japanese women hairstyles track economy ups and downs
TOKYO (Reuters Life!) - Economic forecasters beware: Japanese women are cutting their hair again.
Women tend to wear their hair long when Japan's economy is doing well and short when there is a slump, the Nikkei business daily reported, citing a survey conducted by Japanese cosmetics company Kao Corp.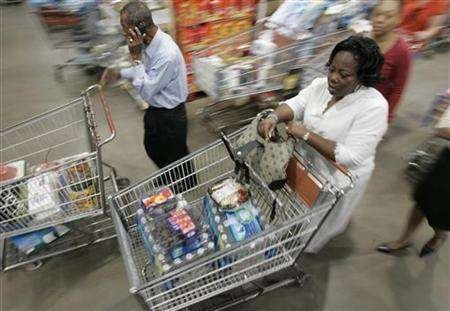 As for Japan's future economic performance, the Nikkei pointed to expectations for a trend towards shorter hairstyles.
This mirrors the view among some analysts that Japan's longest growth cycle since the Second World War may have ended and the economy is at risk of falling into a recession.
Kao, Japan's second-largest cosmetics firm, has conducted regular surveys of 1,000 women on the streets of Tokyo and Osaka over the past two decades, the Nikkei said.
Until the early 1990s, when Japan's economic bubble burst, 60 percent of women in their twenties kept their hair long, the Nikkei said, citing the survey.
During the 1990s economic slump, short hair -- defined as above the collarbone -- became the dominant hairstyle for Japanese women. But since 2002, long hair has regained some popularity -- just as the economy started to expand, the Nikkei said.
The Nikkei also identified a new factor that could affect the validity of hair length as an economic indicator: the rising popularity of the chignon.
(Reporting by Sophie Hardach; Editing by Eric Burroughs)
© Thomson Reuters 2023 All rights reserved.