Italy tax twists throw luxury market in disarray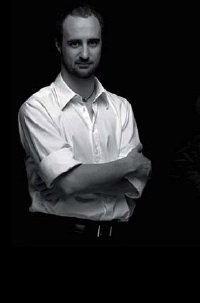 Mattia Cielo
MILAN - Jeweller Mattia Cielo opened his exclusive boutique on top Italian luxury street Via Montenapoleone last October, only to see the flow of clients peter out after the government curbed the use of cash.
So when Rome bowed to pressure and scrapped the 1,000-euro ($1,300) limit on cash use by foreigners after only eight weeks, Cielo uncorked a bottle of champagne in celebration.
But with the government having fiddled around with the limit three times in the past seven months, and a measure still in place requiring that buyers reveal their identity for transactions over 3,600 euros in an industry that values discretion, he remains shaken and uneasy.
"When I learned about the news I celebrated," said Cielo, whose diamond jewellery sells at between 1,000 and 60,000 euros, with foreigners accounting for about 75 percent of his clientele.
"I called some clients whom I had to turn down to tell them that our government has changed its policy and they can come back to Milan," he said, but added:
"The damage has been done. We have had two months of hell."
The use of cash common throughout Italy has long been a focus of Italian authorities in their fight against rampant tax evasion, which is estimated to cost the government 120 billion euros a year in state revenues.
Cash is not traceable on either side of the transaction and can be a channel to launder illegal income as well as avoid paying taxes.
The first cash payment limit dates back to 1991, when it was set at 20 million liras. The limit was converted into 12,500 euros with the adoption of the single currency in 2002 and tightened and loosened several times over the years.
In response to the euro zone sovereign debt crisis that brought Italy to the brink of financial disaster in November, Rome appeared ready to implement the most stringent rules ever.
The new government of Prime Minister Mario Monti tightened the screws to allow a maximum of 1,000 euros cash for both Italians and foreigners from January 1, only to scrap the limit on foreigners altogether on February 24 after an outcry from retailers.
RUSSIAN, CHINESE, BRAZILIAN MONEY
The luxury goods industry says the restrictions on foreigners would have killed their business with flush-with-cash foreign buyers, who were not the main target of the moves anyway as they do not owe taxes in Italy.
Many of their clients, especially those from emerging economies, simply refuse to use credit cards. Some have to pay high fees or have limits on credit card use and others do not want their activity to be tracked, tax experts say.
Brazilians, who have recently joined the club of globe-trotting big-ticket buyers, stick to cash because of a 6.38 percent tax on credit card payments abroad, for example.
And foreigners' spending power is important. Last year, luxury goods consumption by foreigners accounted for 51 percent of a total of l8.5 billion euros in Italy, according to the country's luxury industry body Altagamma.
Tourists from outside the European Union, led by Russians and Chinese, spent around 4.5 billion euros on luxury goods in Italy last year, Altagamma says.
The global luxury industry is expected to grow 8 percent this year after a 15 percent rise in 2011, as European consumers cut down on non-essential spending, analysts say.
While the luxury retailers cheered Rome's change of heart, they said their problems would be only partially solved as long as the limit on Italians stayed in place.
"Opening up for big clients - Russians, Chinese, Brazilians - is very important, especially in tourist cities like Venice, Rome, Milan," said Steven Tranquilli, director of Italian Jewellery, Silverware and Watch Retailers Association Federdettaglianti.
"But there is always a limit for Italians," he said.
REPAIRING THE DAMAGE
The effect of the various measures has been dramatic.
Jewellery sales in Italy fell by up to 30 percent in the last four months of 2011, Federdettaglianti said in a survey in March.
After the 1,000-euro cap was introduced, every third client on Via Montenapoleone refused to pay with a credit card, according to a separate survey by the street's retail association.
France's oldest fashion brand, Lanvin, said their wholesale sales in Italy were hit as buyers were scared off to other markets.
"This measure has a psychological impact on people," Lanvin Chief Executive Thierry Andretta told Reuters in February, when the cash limit on foreigners was still in place. "As a result of this, buyers prefer to go shopping elsewhere, like in Paris or London."
Shopkeepers' obligation to report customers' identity to tax authorities for transactions above 3,600 euros continues to put off customers who value privacy above all else, retailers and jewellers said.
Whereas a client's identity has long been required to buy a car or real estate in Italy, jewellery has been an industry that protected privacy - for a number of reasons, including not wanting your partner to know about your purchases.
"People do not want to be screened. They are annoyed by these requirements and go spend money abroad where no one is getting on their back: in France, Germany, Switzerland," said Licia Mattioli, the head of the Italian goldsmiths' federation Federorafi.
Just an hour's drive from Milan takes big spenders to Switzerland, where there are no limits on cash payments and non-residents can claim back an 8-percent value-added tax (VAT) on leaving the country.
To win back these customers, luxury goods makers will have to work hard and pamper clients ever more, said Christian Kurtzke, chief executive of German luxury goods maker Meissen, which plans to open its first European flagship store in Milan in May.
FRIENDLY SHORES
Jewellery is not the only luxury industry that's been affected as Italy seeks to squeeze revenues out of the super rich. Rome wants all boat owners living or having regular business in Italy to pay annual fees from 800 euros to 25,000 euros depending on the boat size.
The yachting industry contributes 3.36 billion euros to the Italian economy.
"I know someone who moved his boat to Monaco from central Italy and it's more convenient for him to fly with a helicopter twice a month there (than to pay taxes in Italy)," Cielo said.
Croatia, just across the Adriatic Sea from Italy, also stands to benefit.
"There has been an increase in the number of Italians leaving their boats here recently. We have many pending requests for potential mooring," said an official of a marina at Punat, on the northern Adriatic island of Krk, asking not to be named.
Italian luxury goods associations say the anti-evasion measures could hit Italy's economic growth in the long term.
"When money flows to other countries, investments, shops, jobs also move elsewhere," said Armando Branchini, secretary of Italy's luxury industry body Altagamma.
Big cash transactions can also fuel under-the-table sales and eventually undermine the government's anti-evasion drive.
"Cash will be difficult to control," said Antonio Tomassini, partner at DLA Piper law firm. "Traceability is the most effective way against tax evasion."
Gianfranco Malagoli, deputy chairman of the Italian federation of jewellery wholesale buyers and distributors Fedora, said the situation was made worse by the indecision and frequent changing of the rules.
"There remains a grey zone. It happens always when measures are first passed in a hurry and then changed in a hurry, so people don't understand what to do," Malagoli said.
But tax experts said anti-evasion measures, however painful, will purge the taint of undeclared and possibly ill-gotten money from Italy's luxury market as well as help inflows into the state coffers.
"Even if we do not have exact data, it is reasonable to presume that the luxury industry may attract income that was not reported by the buyer and therefore it is necessary to monitor transactions," said Carlo Garbarino, professor at Milan's Bocconi University.
"These measures are efficient even if they imply limitations for businesses and customers," he said. ($1 = 0.7622 euros)
(Additional reporting by Zoran Radosavljevic in Zagreb, Silke Koltrowitz in Zurich, Astrid Wendlandt in Paris; Editing by Lisa Jucca and Sonya Hepinstall)
© Thomson Reuters 2021 All rights reserved.