Italy's Borletti says helping bidder on Escada
MILAN/FRANKFURT, Oct 23 (Reuters) - Italian investment group Borletti is assisting a bidder for stricken German luxury fashion house Escada (ESCG.DE), weeks after dropping out of the race for French fashion house Christian Lacroix.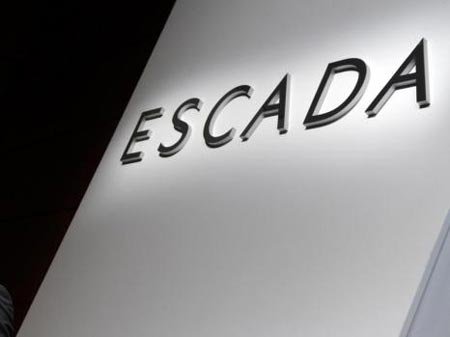 Photo: dpa
Borletti, led by Italian businessman Maurizio Borletti, said on Friday 23 October it had been asked for support by one of the bidders for Escada, making clear that the group itself was not bidding.
"It has accepted to give them its assistance in assessing the opportunity and access to its knowledge of the industry," a spokeswoman for Borletti said.
"Borletti Group has been invited to participate in the investment and might, in the light of the final conditions, be investing in the consortium," she added.
Borletti walked away from making a bid for Christian Lacroix last month after studying the offer for three months saying conditions had not been right.
Borletti owns the Rinascente and Printemps department stores in Italy and France - which sell fashion items from designers.
German daily Sueddeutsche Zeitung, citing industry sources, reported on Friday 23 October that a consortium surrounding Sven Ley -- the son of Escada founder Wolfgang Ley -- had submitted a binding offer for the fashion house.
The consortium included Borletti as well as Giacomo Santucci, who has worked for Prada and Gucci in the past, the paper said. The Borletti spokeswoman said Borletti was not part of the consortium.
Escada declined to comment on the bidders and said the selling process was on track.
Santucci was not reachable for comment.
Escada filed for insolvency in August after it failed to gather sufficient support for a bond exchange, which had been a crucial part of its turn-around plan.
A source told Reuters earlier this month that Escada had attracted interested from more than 10 potential investors, including fashion companies, financial investors as well as wealthy families from all over the world.
An industry source said that an investor needed to be found by the beginning of November.
(Reporting by Marie-Louise Gumuchian in Milan and Eva Kuehnen in Frankfurt; Editing by David Cowell)
© Thomson Reuters 2023 All rights reserved.