Italy's Benetton, Zegna buy into Cucinelli
Italian clothing group Benetton and menswear maker Ermenegildo Zegna both said said on Tuesday they had taken stakes in cashmere specialist Brunello Cucinelli, which completed an initial public offering in Milan.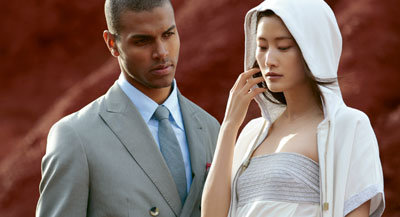 Photo: Brunello Cucinelli
"It's a high-quality investment, an entrepreneur I hold in high esteem," Alessandro Benetton told reporters at a shareholder meeting.
"It's a purely financial investment and opens a dialogue as far I'm concerned," he said. Benetton acquired a 2 percent stake, and Zegna said it bought 3 percent.
Cucinelli on Monday priced its initial public offering at 7.75 euros per share, the top of the planned range. The offer was covered around 17 times at the highest price, it said in a statement.
The new company, which will debut on the Milan bourse on April 27, will have a market capitalization of 527 million euros.
In January, the Benetton family announced it would delist the company after more than a quarter century on the Milan stock exchange.
© Thomson Reuters 2021 All rights reserved.