Italian designer Mila Schon dies at 92
MILAN (Reuters Life!) - Italian designer Mila Schon, who rose to fame in the 1960s with her use of double-faced fabric and sober, geometric lines, died on Friday aged 92, the company managing her brand said.
Born in 1916 on a small island in present-day Croatia, Schon married a jewel merchant and moved to Milan after World War II.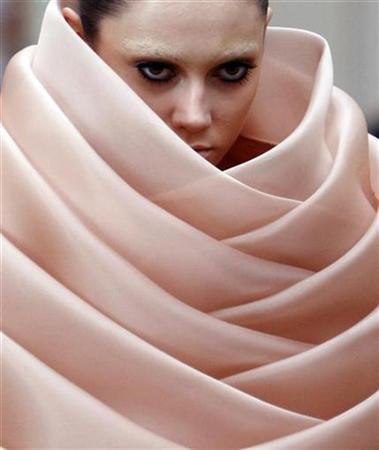 Spurred by her own love for Parisian couture, she founded her fashion house in 1958 during the heady days of Italy's post-war economic boom and began dressing high-society Milanese women who spent their evenings at the opera.
She stayed away from the opulence and frivolity of contemporary creations in Rome and Paris and inserted a Milanese sense of sobriety and work ethic instead to her designs.
Over the years, she became famous for using double-faced fabrics, which paired fabrics like wool and cotton together.
"I created clothes like I wanted them -- without lining, with the inside just like the outside; double-faced fabric gave me the idea of order and cleanliness," Schon once said.
She later made a successful push into the U.S. market and expanded into the Far East, developing increasingly futuristic creations based on geometric lines and monochromatic designs.
Her label was later taken over by Japanese group Itochu, and subsequently sold to fashion group Mariella Burani as the brand struggled in the 1990s. It is now managed by the Brand Extension group. Schon's death comes just days before Milan was set to pay homage to her 50 years in the fashion business.
(Reporting by Antonella Ciancio; Writing by Deepa Babington; Editing by Matthew Jones)
© Thomson Reuters 2023 All rights reserved.