It's the thought that counts -- even in January
LONDON (Reuters) - Large numbers of cash-strapped shoppers are thinking of putting off buying their Christmas presents until January when the sales kick in, according to a survey on Friday.
No fewer than 41 percent have their eyes on the sales, according to the poll for online loyalty scheme ipoints.co.uk, but just over half of 3,058 shoppers questioned said they plan to spend as much this year as last.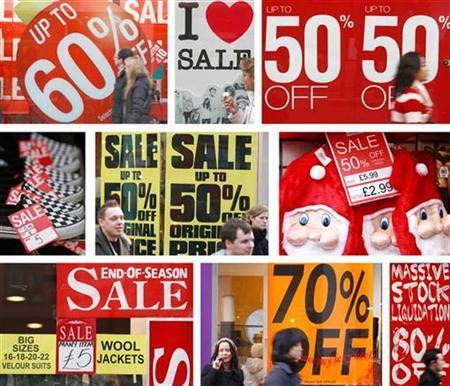 Some have been planning for ages. Eleven percent had been saving for Christmas for at least three months.
The survey found that the least popular items given as presents last year were socks (15 percent), toiletries (12 percent and clothes (11 percent).
Meanwhile, department store Debenhams has been fitting its customers with heart monitors to see what kind of purchases excite them most.
The average resting heart rate for women is 74 beats per minute (bpm). For women, sparkly evening dresses by the likes of Matthew Williamson and Julien Macdonald stimulated the highest heart rates for 39 percent of women tested, with the average heart rate rising to 120 bpm, the shop said.
Finding a glamorous pair of shoes in the right size came a close second for ladies with handbags third.
For men, the highest heartbeats were noted when they were buying lingerie -- followed by home entertainment items and sporting goods.
Readings in general were especially high when the item was discounted, indicating that bargain buys are most effective at getting pulses racing.
(Editing by Paul Casciato)
© Thomson Reuters 2023 All rights reserved.