Is Wal-Mart arriving in Europe?
It looks as if American giant Wal-Mart is thinking about trying, once again, to penetrate the European market. According to The Independent, the retailer already has its eyes on France, Italy, Spain and Portugal.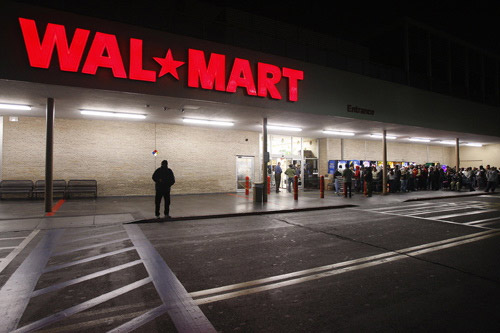 Photo: Robyn Beck/AFP
This would not be the first time that Wal-Mart tries to establish itself in Europe. German customers still remember their brief encounter with the retailer, which ended around 6 years ago after the group's anti-union policies proved to be unpopular among locals.
This second attempt is part of Wal-Mart's global expansion plan, which it is doing with the help of real estate broker Cushman & Wakefield. The US retailer has put together a special team to be sent to Europe and to work, from an office in London, on searching for possible mergers and takeovers in the desired European countries.
While all of this was happening, South-African authorities have also just given Wal-Mart permission to buy local retailer Massmart for 1.8 billion euros, boosting its plan to expand in Africa.
While sales in America were down 1.1% last year, the chain has been counting on international markets as the driven force behind its growth. Only 25% of its 9,000 locations are found outside of the Unites States, and those are mainly spread across China, India and Latin America. As for Africa, Wal-Mart's purchase of Massmart comes with the South-African retailer's 288 stores in 14 countries in the continent.
POLL
• How do
you
feel about Wal-Mart's expansion into Europe? You can give us your opinion by answering our
poll
on Facebook.
Copyright © 2023 FashionNetwork.com All rights reserved.