Integration synergies with new position for Laurence Jacquot at Lectra
Lectra, the world leader in integrated technology solutions dedicated to industries using soft materials— textiles, leather, industrial fabrics and composite materials—, announces the appointment of Laurence Jacquot as Director of Industrial Operations and Hardware R&D.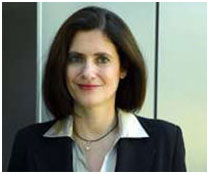 Laurence Jacquot
Having led the Group's Industrial Operations division since 2005 following positions at Henkel France and Sanofi, Laurence Jacquot will now also take on responsibility for hardware research and development.
Bringing these two roles together, Lectra intends to accelerate development through strengthened synergies between the two teams which make up 200 employees.
"Due to Lectra's major investment in R&D over the last few years, we now have a unique offer that is way ahead of the competition," explained Laurence Jacquot.
This news comes just at the time Lectra announces their presence at Intermoda, Mexico. The four day exhibition welcomes 19,000 people and sees global leaders, Lectra and X-Rite /Pantone unveil first time integrated fashion textile design and color technology.
"With an even more integrated process of research, development, manufacturing, maintenance and services, we are further reducing our time to market and our manufacturing and delivery times," Laurence Jacquot continues.
This process will create a seamless workflow and consistent color communication across in-house team members, subcontractors and professional partners around the world.
Copyright © 2023 FashionNetwork.com All rights reserved.