Indonesia's chocoholics lead an Asian quality wave
JAKARTA - Arriving in Indonesia just a little over a decade ago, Belgium chocolatier Thierry Detournay was dismayed at the lack of quality chocolate on offer in the world's third-largest cocoa producer.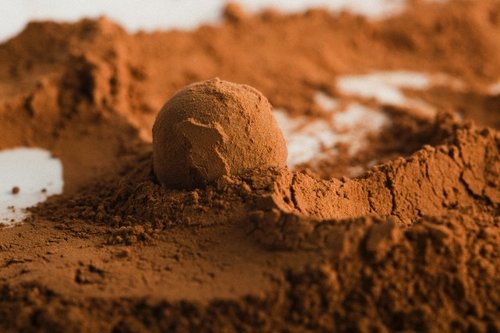 Photo: Corbis Images
But now, less than seven years after launch, his luxury Chocolate Monggo bars can be found in many of the gigantic and glitzy malls of downtown Jakarta.
As Southeast Asia's largest economy goes from strength to strength -- highlighted by a return to investment-grade status by Fitch Ratings this month -- Indonesia's Willy Wonka is one of many tapping into a growing Asian market for luxury chocolate.
"When I started to make chocolate in Indonesia, I realized there was no good chocolate," said Detournay, who began by converting a pink Vespa into a stall and selling home-made chocolate goodies at local markets.
Yogyakarta-based Chocolate Monggo now employs 50 people on the production side, sources cocoa beans from Javanese, Sumatran and Celebes plantations, and churns out as many as 75,000 chocolate bars per month.
"While I'm doing this business, I can see the tastes of Indonesian people changing," he added. "Now more and more people -- young and middle class adults -- are looking more for dark chocolate, and quality."
Chocolate consumption in Indonesia has plenty of scope to grow -- annual cocoa demand is estimated at only 0.2 kg per person, versus 0.6 kg in neighbour Malaysia and 10 kg in Europe.
Indonesia has said it wants to triple domestic cocoa consumption over the next three years.
Chocolate Party was a recent business-government joint event in the country's capital that hoped to help hit this target.
As well as a giant chocolate fountain, there were also stalls by Nestle's Milo, Dunkin' Donuts, Indonesian consumer firm GarudaFood and Jakarta-based Chocolate School.
"Five years ago, people in Indonesia knew about chocolate through chocolate drinks, but now people know about praline, chocolate bars with peanut or ginger," said Christina Erawati, principal at the school, which teaches chocolatier skills.
Started about two years ago, students at Chocolate School work with premium chocolate, and go on arranged trips to cocoa plantations and processing factories.
"The biggest portion of our students are entrepreneurs -- people who want to make their own business in chocolate -- maybe they want to build a chocolate shop or restaurant or bakery," Erawati added.
ASIAN QUALITY CONTROL
The growing taste for high quality chocolate in emerging markets -- especially in Asia -- will help boost global chocolate sales 2 percent to $81.8 billion in 2011, according to Mintel.
Chocolate sale in China are forecast to rise 19 percent to $1.2 billion this year, and in India by 7 percent to $633 million, with Indonesian sales likely to jump 25 percent to $1.1 billion, data from the market research firm showed.
"From a consumer standpoint in China, chocolate is a relatively new taste," said Marcia Mogelonsky, global food analyst at Mintel.
"The taste that took off first in China wasn't low quality chocolate ... so they have a complete population that has been educated and imbued with a much higher taste barrier."
She added that Indonesian chocolate sales would hit $1.9 billion in 2015.
As economies in Europe and the United States slow, rising populations and wealth levels in Asia will combine with improved logistics to speed consumption of better quality chocolate.
Towns will become cities, logistics will improve and consumers will no longer have to rely on lower-quality products based on cocoa powder, which cope better with high temperatures than cocoa butter-based products.
"There are now over 600 air-conditioned shopping malls in India, which is a place where a lot of chocolatiers are setting up premium chocolate boutiques," added Mogelonsky.
Indonesian cocoa grinders and major overseas investors have spotted the potential in Asia and are expanding rapidly.
The country is attracting companies such as U.S. agribusiness giant Cargill and Barry Callebaut , the world's top chocolate maker, which plan to invest almost $150 million in cocoa grinding plants in Sulawesi.
But it looks increasingly likely that the growing Indonesian middle class won't be eating only chocolate from home-grown cocoa in the future.
Bean output in Asia's second-largest grinder after Malaysia is likely to fall to a seven-year low in 2011 because of bad weather and disease, while quality is also an issue.
"There is still a very big problem about the quality in general, about the beans," said Chocolate Monggo's Detournay.
CASH CROPS
Smallholder cocoa farmers, who own about 90 percent of Indonesia's total plantation area, are also switching to crops like rubber, coffee and palm oil, which can offer bigger profits.
"The next three to five years, no farmer will want to plant cocoa and some will replace," said Zulhefi Sikumbang, chairman at cocoa producers association Askindo, who runs his own 1,200 hectare cocoa plantation in West Java.
In an effort to combat the decline, the Indonesian government launched a $350 million programme in 2009 to boost cocoa production to more than 600,000 tonnes within five years.
It has yet to show results, with bad weather, failure to follow advice on planting techniques and mismanagement working against the campaign. The cocoa association sees production this year of just 430,000 tonnes, from a 2006 peak of 650,000 tonnes.
"It's not good for the new investors coming," said Sikumbang. "They will be unhappy actually ... they will have to import -- some from PNG (Papua New Guinea), some from Ghana and Africa."
In October, Askindo forecast that Indonesia would need to import 100,000 tonnes of cocoa beans in the next two to three years to meet its expanding grinder needs.
West Africa, which accounts for 70 percent of global cocoa supply, looks set to feed new grinders' needs.
Indonesian grinding capacity is likely to rise to more than 600,000 tonnes in the next two years, up from 400,000 tonnes of beans in 2012, according to industry players.
"They will probably stop producing and change to other crops which have more demand," said Lynette Tan, an analyst with Phillip Futures in Singapore, who added that within the next five to ten years there may not be any Indonesian cocoa producers left.
"For the past two or three years, it has been a recurring problem, and given that cocoa is not easy to produce and farmers can choose to shift to other crops -- even for coffee they make more money than cocoa." (Editing by Miral Fahmy and Michael Urquhart)
© Thomson Reuters 2022 All rights reserved.