India's wholesale gold demand slack for second day
MUMBAI (Reuters) - India's wholesale gold buying remained slack for a second day on Thursday 11 February as prices inched up to trade at around $1,080 an ounce in the overseas markets, dealers said.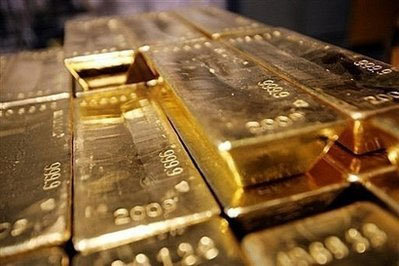 Photo: AFP/File/Sebastian Derungs
"There is no much activity today as prices are hovering near the $1,080-1,082 (an ounce), the same was the situation yesterday," said a dealer with a state-run bank in Mumbai.
International spot gold, which guides the domestic market, was $1,079.50/1,080.30 an ounce at 1:55 p.m., as against the previous close of 1,071.55/1,072.35 an ounce.
Traders stocked the yellow metal for the whole of last week and until Tuesday 9 February, bracing for the upcoming wedding season beginning April, when demand for the yellow metal peaks.
"We sold about 300-400 kgs last week, and we executed decent number of deals till the day before," said another dealer with a private bank.
"We have sizeable orders below 1,060 levels," added the dealer.
India has imported 35-40 tonnes of gold during January 1-27, up from 9.8 tonnes in the whole of the same month last year, the head of a trade body and bank dealers said.
© Thomson Reuters 2022 All rights reserved.