In rush to outlets, retailers tread fine line
(Reuters) - This month's opening of a Nordstrom Rack store in the heart of Manhattan shows just how far outlet stores have come, from being distant outposts for liquidating unsold inventory to taking center-stage in retailers' growth strategies.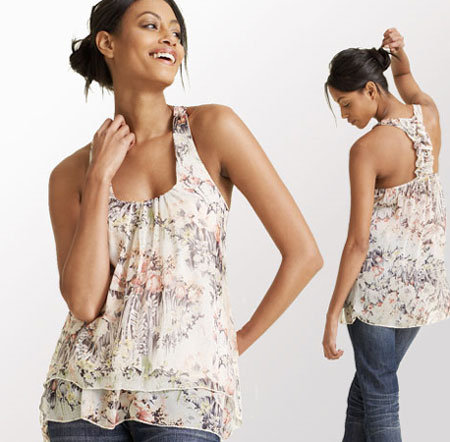 Photo: www.nordstrom.com
Nordstrom Inc (JWN.N) and other U.S. retailers from Coach Inc (COH.N) and Nike Inc (NKE.N) to Chico's FAS Inc (CHS.N) and Saks Inc (SKS.N) are expanding their outlet stores, with more and more merchandise made exclusively for those stores.
So far, Wall Street has cheered the approach, but analysts say the strategy is not without risk.
If retailers are careless about how many outlets they open and where, they can harm the very traits that give high-end brands their luster: exclusivity and high prices.
"Brands have to be very careful. The death of a brand is over distribution," said Todd Slater, retail analyst at Lazard Capital Markets. "One would intuitively expect some dilution to brand cachet," though it hasn't happened yet.
So far, outlet stores have avoided eating significantly into sales at full-priced stores because retailers have been disciplined about keeping their clienteles separate through product differentiation and geographic distance, said Needham & Co analyst Christine Chen.
Traditionally outlets, or factory stores, have carried unsold merchandise left over from full-priced stores, so their size and color assortments were often incomplete, or their fashions less current.
They are also generally located in shopping centers away from big cities, making them good choices for occasional all-day trips, rather than impulse or everyday shopping.
But now they are in more convenient locations such as the Nordstrom Rack in Manhattan's Union Square. In San Francisco, Nordstrom has both an outlet and a full department store, and that could present a problem, Chen said.
"That's where I wonder if there's cannibalization, even though the merchandise is outlet-specific ... and priced accordingly," she said.
There is no full-priced Nordstrom in New York City. The company has cited the difficulty of finding a large enough space in Manhattan. But Chen wondered if opening an outlet first will train the city's legions of shoppers to go there first, even if a full department store eventually opens.
"Is it a sign of the times or does it teach Manhattanites that that becomes their preferred destination?" Chen said.
Nathaniel Bisson, who was shopping at the Rack in New York on Wednesday 19 May, said he went there looking for brand name items.
"I can see that they're competing in both high and low categories," he said.
A shopper at the Rack could find men's shirts by John Varvatos for about $40, a fraction of the regular price. But, as if to remind people of the cachet of the department stores, one Hugo Boss suit had a tag saying it came from a Nordstrom.
FULL STEAM AHEAD
Nordstrom plans to open 17 Rack stores this year, bringing the total to 89, versus only three new department stores.
Rival Saks Inc, which already has more Saks Off 5th stores than full-priced Saks Fifth Avenue stores, plans to close three Fifth Avenue stores in July, but open about five Off 5th stores per year for the next few years.
Even Neiman Marcus Group Inc NMRCUS.UL is getting in on the action, expanding its Last Call off-price chain.
Karen Katz, chief executive of Neiman Marcus Stores, recently told Reuters that Last Call could be "a much bigger business than it is today."
At a recent meeting in New York, the head of Nike's direct-to-consumer business, Jeanne Jackson, explained why Nike is "elevating its game" in outlet malls around the world where it already has 472 factory stores.
Industry wide, she said sales at outlet malls open at least a year outpaced comparable sales at traditional malls by 4 percentage points over the last year. She said outlet malls also gained more than 6 percentage points of market share in the athletic shoe and clothing market over the past two years.
Outlets have been crucial to keep growth going and shares rising. Since March 2009, when retail shares hit a nadir, Saks' shares have risen 270 percent, Nordstrom 105 percent, and Coach 125 percent.
MARGIN OPPORTUNITY
When outlet stores were purely clearance destinations, they often resulted in lower profit margins. But that is no longer the case, said Wedbush Securities analyst Betty Chen.
They now offer similar or even better margins because real estate costs are often lower, and with more of their product made to be sold at lower prices, there are fewer unplanned, profit-eating markdowns.
"It's a combination of scale and the fact that it's product made specifically for the outlet," Chen said. "You've sourced it and priced it knowing that your cost is lower."
When Coach reported earnings for its fiscal third quarter in April, it cited "significantly higher profitability" in its factory segment because about 80 percent of the goods sold there was made for them, up from 60 percent a year earlier.
Chico's this week also cited the benefit of more outlet exclusives. The clothing retailer, which plans to open 20 more outlets this year, has a "very promising" opportunity to increase its profit margins, said Wedbush's Chen, noting that its White House/Black Market brand sells very few outlet-specific goods.
For Nordstrom Rack and Saks Off 5th, the proportion of outlet-exclusive merchandise to leftover merchandise is roughly similar to that for Coach.
A crucial benefit is that outlet-specific merchandise lets high-end brands reach shoppers who might not be able to afford full price product yet but may trade up when their finances allow it.
"Customers who shop in the off-price arena are different customers -- but they aspire to the brand," said Neiman Marcus' Katz, who will become the group's CEO in the autumn.
With so much potential upside, the enthusiasm from Main Street to Wall Street is unlikely to wane any time soon.
"It's a proven, profitable channel," said Lazard's Slater. "And until such time as this off-price strategy causes a significant brand dilution, Wall Street will probably continue to applaud."
(Reporting by Martinne Geller and Phil Wahba; Editing by Phil Berlowitz)
© Thomson Reuters 2023 All rights reserved.