HK-listed Ports Design delays earnings report
HONG KONG - Hong Kong-based high-end fashion group Ports Design Ltd said it will delay its annual results report as it needs more time to provide information to its auditor KPMG and trading in its shares remained suspended.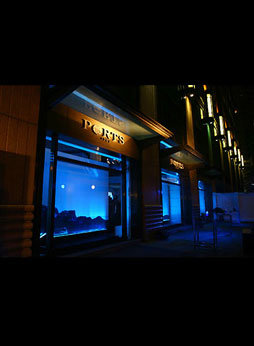 Ports store in Xin Tian Di, Shanghai / Photo: Ports International
The news follows the resignation of Deloitte, another Big Four accounting firm, as auditor for two companies listed in Hong Kong, which has sparked fears of a much wider and deep-rooted problem at Chinese companies listed in the city.
Ports Design said it needed more time to provide information for KPMG to perform and complete their audit procedures on the company's annual results, it said in a statement late on Wednesday.
"This is something unusual and is pretty negative to the stock," said Alfred Chan, chief dealer at Cheer Pearl Investment Ltd. "The company is Hong Kong-based but it has a lot of business in China," he added.
Ports Design said it expected it would be unable to publish its annual results by the end of March and might not be able to dispatch its annual report to its shareholders by April 30.
"The company is cooperating with KPMG to assist them to complete their audit work as soon as possible, and is working with KPMG to agree on a timetable achieve the same," it said.
Shares of Ports Design, which fell by nearly half in 2011, are down nearly 3 percent this year prior to a trading suspension on Wednesday.
© Thomson Reuters 2022 All rights reserved.