Headwear maker doffs its cap to R&B star Chris Brown
By Kamau High
NEW YORK (Billboard) - R&B hitmaker Chris Brown has designed a line of branded caps for headwear and apparel maker New Era Cap, which will pay the singer a royalty for every hat sold, Billboard has learned.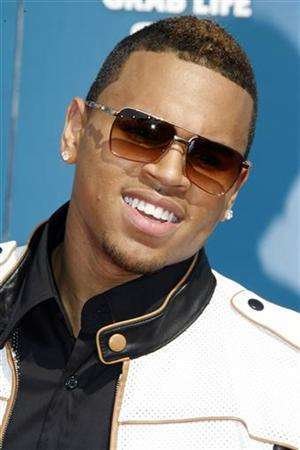 The caps will go on sale August 14 at hat retailer Lids, New Era stores and newera.com. Brown's line of baseball-style caps features six designs, including one evoking the 1980s with an image of a boom box and another featuring the initials "CBE," for Chris Brown Entertainment, Brown's record label on Interscope.
Brown, who declined to comment on the deal, designed 10 hats and retains ownership rights to the four unused designs. Rather than pay Brown a flat fee, New Era will pay him a royalty based on the number of hats sold. The pact marks New Era's second royalty-based deal with a celebrity. The company's first such deal, signed earlier this year, was with film director Spike Lee. Lee's hats sell for $60, while Brown's hats will retail for $35 to $40.
Before he signed his deal with New Era, Brown sported the company's caps in videos for his singles "Kiss Kiss," "Run It!," "Wall to Wall" and, most recently, for David Banner's "Get Like Me (Stuntin' Is a Habit)."
New Era declined to provide specific information about Brown's expected compensation but noted that sales of 5,000 caps would be considered significant. "Usually what we've done with celebrity collaborations has been limited and not intended for the mass market," New Era entertainment marketing manager Jennifer Yu says. "We saw this as a next step to open up to a larger market."
The New Era pact is Brown's second branding venture of the summer. On July 29, William Wrigley Jr. Co. announced that it had commissioned Brown, Ne-Yo and Julianne Hough to record new versions of some of the chewing-gum company's signature jingles.
Best known as an officially licensed cap maker for Major League Baseball and other professional and amateur sports clients, New Era recently secured licensing agreements with Warner Bros.' DC Comics and Marvel Comics to launch a series of superhero-branded caps. In July, New Era signed a deal with Microsoft's Zune digital media player under which New Era will produce limited-edition caps and Zune will make customized music players designed by Nelly, Linkin Park, N*E*R*D and other musicians and entertainment figures.
Reuters/Billboard
© Thomson Reuters 2023 All rights reserved.