Gritty Chongqing hopes to shine under new leader
By Lindsay Beck
CHONGQING, China (Reuters) - China's western metropolis of Chongqing is typically described as gritty and industrial. Its new Communist Party boss, Bo Xilai, is known as worldly and sophisticated.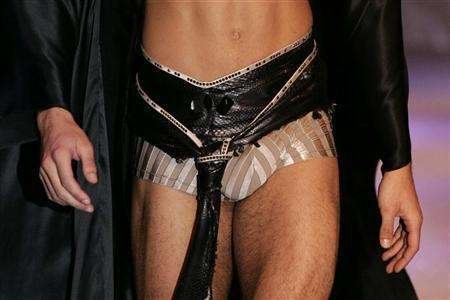 So Bo, 58, who took the helm of the region late last year, will have his work cut out for him in order to reinvent Chongqing on his terms.
The Yangtze river region of 30 million lies some 1,500 km (620 miles) from China's booming coast. Although it has been a focus of central government efforts to develop the west, it remains hindered by both geography and a legacy of unproductive state-owned enterprises.
"Chongqing residents are putting a lot of hope in Bo Xilai. People feel the city has a new opportunity," said Xiao Zhou, 32, who works for a cosmetics company in the heart of the city.
"They want to see Chongqing become as developed and as beautiful as Dalian is," he said.
Dalian is the northeastern port city where Bo made his name as mayor in the early 1990s, turning it into a rare economic success in a part of China better known as a graveyard of failed state industry.
But the son of late vice premier and Long March veteran Bo Yibo faces a tougher beast in Chongqing.
Where Dalian's geography made it a natural target for foreign investment from Japan and Korea, Chongqing is hampered by its location far up the Yangtze at the edge of the Three Gorges dam reservoir, and by the poverty and inaccessibility of its rural counties.
"You just have to look at a map," said one foreign business executive whose company is planning investments there.
"If you need something and it's not in the Sichuan basin, it's a pain," said the executive, adding that shipping by barge up the Yangtze from Shanghai was time-consuming and expensive.
STIRRING IT UP
The mountains and gorges within the region have left some areas cut off entirely from development and that means it can take up to two days to travel from one end to the other.
But the region is not without advantages.
It is home to huge gas reserves, which make it a natural place for the development of the chemical industry, and it stands to benefit if China goes ahead with plans to build a gas pipeline from nearby Myanmar through its western provinces.
Though cut off from the coast, Chongqing and its neighbor Sichuan comprise a market of more than 100 million.
Bo's international profile, honed during his nearly four years as Commerce Minister, has given hope to the region that he might lure the kind of foreign investment that helped China's coastal areas take off.
"There's a feeling that this is a guy who is famous and he's coming to little Chongqing," said a diplomat based in the city, who asked not to be named in accordance with embassy regulations.
"He's going to stir things up a bit. Already, there is an instant willingness (among foreign companies) to look at Chongqing that wasn't there before."
The region already made strides under Bo's predecessor, Wang Yang, seen as a political rising star who has moved on to head the wealthy and high-profile southern province of Guangdong.
Chongqing's economy grew 15.6 percent over 2006, its fastest growth rate in a decade, according to the region's Statistics Bureau.
Per capita GDP rose 15.2 percent, but at 14,622 yuan ($2,030), it is still less than a quarter of Shanghai's, and about half of that in Chengdu, Sichuan's provincial capital and the city to which Chongqing is most often compared.
UPHEAVAL
And the foreign investment that Bo might be able to attract is only part of the picture for a region that must find a way to lift its rural hinterland out of poverty.
It has plans to reverse its 30:70 ratio of urban to rural residents by 2020, a huge social shift leaders must pull off without sparking discontent or unrest.
As one of China's designated "experiment zones" Chongqing has more leeway to innovate on policies such as benefits granted to migrant workers. It is also exempt from some of the restrictions China's economic planner places on certain industries.
Bo's test will be whether he can take advantage of that freedom to improve Chongqing, which developed as an industrial base when it became China's capital during World War Two because it was too far inland for Japanese bombers to reach.
"He knows his task is no longer dealing with foreign trade, so he will have to find a way to perform," said Bo Zhiyue, a senior research fellow at the East Asian Institute in Singapore.
"That's important, because there is kind of implicit competition among the newer generation of leaders, especially Wang Yang and Bo Xilai."
"They are both new members of the Politburo and they need to do something to show that they are qualified as top leaders of China," he said.
Bo will be 63 when the Communist Party holds its next five-yearly Congress in 2012 and his performance in Chongqing will be a barometer of whether he joins the top echelon of power, the Politburo Standing Committee, a post which eluded his father.
For all his experience and charm, some wonder whether Bo, who many say had his hopes pinned on staying in Beijing and becoming a vice-premier, has enough reserves of energy to devote to the position that some say was his consolation prize.
"He wanted to become a vice-premier and he didn't get it. So this is a parking spot," said the business executive.
Still, for residents like Xiao Zhou, Bo is a symbol of what might be in a region that, despite central government attention, is seen as something of a backwater compared to China's east.
"I think he can bring a lot of changes to Chongqing," Xiao Zhou said.
(Editing by Megan Goldin)
© Thomson Reuters 2023 All rights reserved.