Greek Sprider 2008 net drops 45%, no guidance given
ATHENS, March 19 (Reuters) - Greece's largest low-price fashion retailer Sprider said on Thursday its 2008 net profit dropped 45 percent to 13.4 million euros as one-off gains booked in 2007 were not repeated last year. Sprider (SPDr.AT) booked a pretax profit of €15.8 million from assets sale in 2007.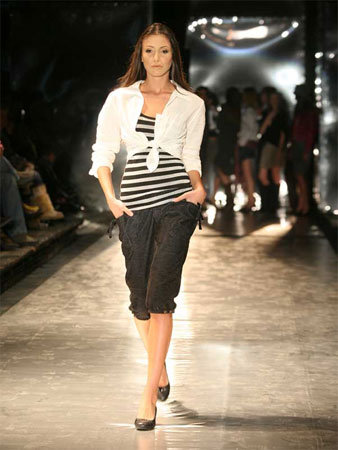 Sprider Fashion Show
The firm said 2008 profit was also hit by an extraordinary charge of 1.6 million euros before tax for fire damage at two Greek stores, but it expected to recover compensation for the damage, which would be shown as income upon receipt.
Sprider, which is also present in Cyprus, Bulgaria, Macedonia, Romania and Poland, said sales rose 20.3 percent to €154 million after the firm opened an additional 35 stores last year.
The company did not give guidance for 2009, citing the global economic downturn, and said it would not pay a dividend for 2008. The company, which sells clothing and footwear through 102 stores, reiterated its target for 10 new outlets this year.
Its shares trade at about 5 times estimated 2008 earnings, versus a multiple of about 10.6 for the pan-European clothing and footwear sector, data from Reuters Estimates showed. (Reporting by Tatiana Fragou, editing by Will Waterman)
© Thomson Reuters 2023 All rights reserved.