Global wealth industry stuck in neutral: research
July 13 - As the world's population of millionaires booms, the global wealth management industry is failing to convince new customers its services are worth paying for, leaving it grappling with slowing sales alongside rising costs, research showed on Wednesday.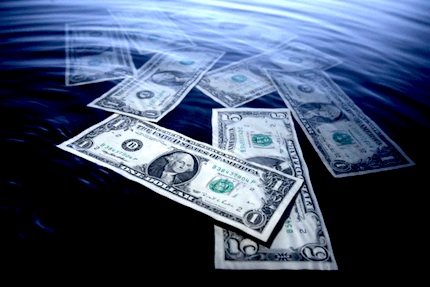 There is new money coming to the industry but it is not near levels you would hope to see. - photo: corbis
Specialist wealth management consultant Scorpio Partnership said in an annual health check of the global private banking sector released on Wednesday that the rate of new money coming into institutions slowed by close to 19 percent last year.
Though assets under management across the industry were up 11.1 percent, Scorpio attributed much of the increase to market movements increasing the value of people's investments rather than banks rapidly booking new business.
"There is new money coming to the industry but it is not near levels you would hope to see," said Sebastian Dovey, managing partner at Scorpio.
Meanwhile the industry continues to struggle with a squeeze on profitability.
Many wealth managers have seen their businesses challenged since the financial crisis, suffering a double whammy of rising regulatory costs alongside risk averse clients keeping more money in low risk - and low margin - investments or cash.
Cost to income ratios across the industry stood at nearly 80 percent in 2010, according to Scorpio, from less than 70 percent before the crisis hit.
Dovey said the research, based on a study of nearly 200 institutions, implied some institutions could be vulnerable in another market crisis.
"It is clear to us from this benchmarking that many firms need to upgrade and modernize or else call time on their exposure to this client segment and this is not just among the smaller operators," he said.
The global wealth management industry, catering to the financial needs of millionaires, has also become more concentrated, the report said.
The top 20 institutions by size increased their share of the industry's assets under management to 82 percent from 77 percent a year earlier.
The largest is Bank of America, with assets of $1.94 trillion, boosted by its tie up with Merrill Lynch during the crisis.
Morgan Stanley, with $1.63 trillion ranks second, followed by UBS which has $1.56 trillion, and Wells Fargo with $1.39 trillion.
(Reporting by Chris Vellacott, editing by Sinead Cruise and Jane Merriman)
© Thomson Reuters 2021 All rights reserved.