Gildan's Q4 profit halves; sees weak Q1, FY09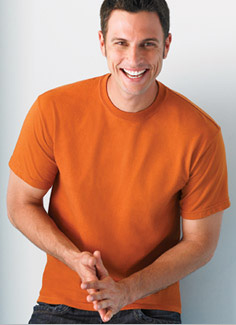 www.gildan.com/
* Q4 adjusted EPS misses estimates by 3 cents
* Q4 net profit nearly halves
* Higher costs, unfavourable product mix hurt
* Sees Q1, FY09 profit below estimates
* Economic woes to squeeze Q1, FY09 results
Dec 11 (Reuters) - T-shirt maker Gildan Activewear's fourth-quarter net profit nearly halved, missing Wall Street estimates, as higher costs and an unfavourable product mix offset gains from higher selling prices and improved manufacturing efficiencies.
Montreal-based Gildan, which sells T-shirts, sports shirts, and fleeces, also forecast disappointing first-quarter and fiscal 2009 results, citing weak economic conditions.
Industry demand in the U.S. screenprint channel during the first two months of the first quarter has been extremely weak, mirroring the rapid downturn in overall economic and stock market performance, resulting in a dramatic curtailment of consumer and corporate spending, the company said.
In the latest fourth quarter, Gildan reported net earnings of $21.4 million, down from $40.9 million a year earlier.
The company also took a one-time income tax charge of $26.9 million, or 22 cents a share, as part of its settlement of a Canada Revenue Agency audit.
In a separate release, Gildan said it agreed to a one-time tax assessment related to the restructuring of its international wholesale business and the related transfer of assets to its Barbados subsidiary in fiscal 1999.
Sales rose 27 percent to $324.7 million, helped by Gildan's acquisition of Prewett.
Gildan shares closed at C$17.75 Wednesday on the Toronto Stock Exchange. (Reporting by Dhanya Skariachan in Bangalore; Editing by Jarshad Kakkrakandy)
© Thomson Reuters 2022 All rights reserved.