Gaetono 'Guy' Mascolo, founder of Toni&Guy dies aged 65
The creator of the international hair salon chain Toni&Guy, Guy Mascolo, died on Wednesday 6 May aged 65 of a heart attack. He and his brother, Giuseppe – more commonly called Toni – founded their company in London in 1963 at the age of 19.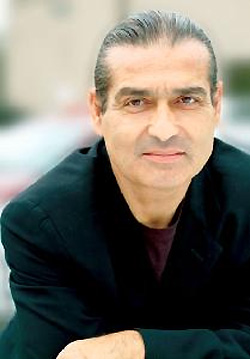 Gaetano Guy Mascolo
According to the Daily Mail, the passing of Guy Mascolo was marked by a two-minute silence spontaneously observed across the different salons of the business. A ceremony in honour of the stylist was carried out on the afternoon of Saturday 9 May in Dallas, where he had lived for a number of years. He has now been laid to rest in Hillcrest Memorial Park, where he will join a large number of former colleagues, friends and celebrities.
The sons of a barber, Guy and Toni rapidly became well known in England, so much so that in 1973 when joined by their brothers Anthony and Bruno, they launched their company which would go on to have more than 400 salons in 41 countries.
In 1983, Toni&Guy crossed the Atlantic for Dallas, where Guy Mascolo would launch the Tigi range of products.
As director of Toni&Guy USA, he and Toni decided to sell this later range in April, and Tigi was therefore taken over by Unilever for around $415 million.

By Jonathan Fulwell (Source: Matthieu Guinebault)
Copyright © 2021 FashionNetwork.com All rights reserved.