France's L'Occitane raises $708 million in Hong Kong IPO
HONG KONG (Reuters) - Skincare products retailer L'Occitane, the first French company to go public in Hong Kong, raised $708 million after pricing its Hong Kong initial public share offering at top of the indicative range, sources said.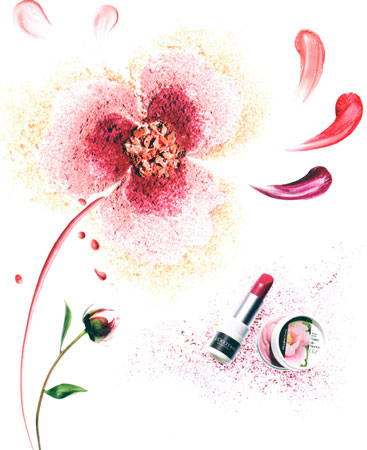 L'Occitane 2010
The listing of L'Occitane is part of efforts by the Hong Kong Stock Exchange -- the world's most active stock exchange last year for IPO deals -- to attract more companies from outside Asia.
The skincare company will be only the second non-Asian company to have its primary shares listed in Hong Kong, the first being Russian aluminum company RUSAL, which debuted in January.
L'Occitane International S.A., with a market capitalization of HK$22 billion ($2.8 billion), sold 364 million shares or 25 percent of its enlarged share capital at HK$15.08 each compared with a range of HK$12.88 to HK$15.08, the source close to the deal said on Friday 30 April.
Half of the offered shares are new and the remainder were sold by parent L'Occitane Groupe S.A., which plans to use the proceeds to repay debt.
"L'Occitane's valuation is higher than other global cosmetics companies, but investors are keen to tap the fast-growing consumer sector in Asia so they still bought shares," said Teresa Chow, a fund manager at RBC Investment Management.
The offering by L'Occitane, which sells body care products and fragrances, comes ahead of the $2.7 billion listing of Swire Properties, the property arm of Swire Pacific expected in May, and at a time when offerings in Hong Kong are enjoying a revival after a quiet March.
Recent offerings, including those by telecommunications components supplier O-Net and chemical producer Sijia, saw heavy demand. The companies' shares jumped 37.6 percent and 12 percent respectively on their first trading day.
L'Occitane's offering price represents a multiple of 28 times forecast earnings for the year ending March 2010. By comparison, Avon Products and Estee Lauder trade at 15.9 times and 24 times forecast 2010 earnings, respectively, according Thomson Reuters' data.
The retail portion of the offering was about 160 times covered, said the source who declined to be identified because he was not authorized to speak to the media.
The deal is being handled by CLSA, HSBC and UBS.
L'Occitane, which markets natural and organic ingredient-based cosmetics, was founded by Frenchman Oliver Baussan in 1976.
According to the company's website, Baussan, inspired by his childhood in Provence in France, started the business selling rosemary essential oil which he made with a steam distiller using wild rosemary which he harvested.
L'Occitane products are currently sold in more than 80 countries through 1,500 outlets, of which it owns 753. The company plans to open up to 650 new outlets in the next five years, aiming to expand in the Asia-Pacific region and high-growth emerging markets.
Its products include almond and olive-based creams and lavender gels manufactured in Manosque, a small town in Provence.
The company signed up sovereign wealth fund China Investment Corp as a cornerstone investor for US$50 million, with a commitment by China Investment not to sell its shares for six months.
UBS forecast L'Occitane's 2010 earnings would jump 30 percent to 78 million euros (US$104 million), and an 11.5 percent rise to 87 million euros in 2011.
In 2009, L'Occitane generated 36 percent of revenue from key markets in Asia, including Japan, Hong Kong and Taiwan.
Asia-Pacific is the third-largest regional market for cosmetics and personal care products after Europe and the Americas. With sales of $80.1 billion in 2008, the region accounted for 24 percent of the global market.
Asia-Pacific sales of cosmetics and personal care products are expected to rise to $91.6 billion by 2013, representing compound annual growth of 3 percent from 2009 to 2013, according to Euromonitor.
L'Occitane's trading debut scheduled for May 7 under the symbol "973."
(US$1=HK$7.75=.7508 euros)
© Thomson Reuters 2022 All rights reserved.