First carbon report for Lafuma
The Lafuma group (Lafuma, Millet, Eider, Oxbow, Ober, Le Chameau) has produced its first carbon report. This report will address the entirety of its activities in the sixty countries where it is present, aiming to measure the global impact of the commercial and industrial undertakings of the group on the environment.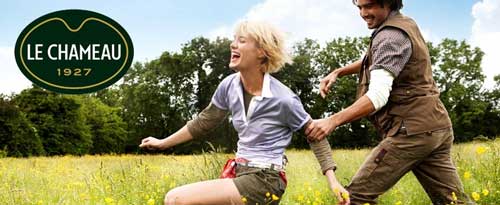 Le Chameau from Lafuma
Lafuma hopes "to reach a point of zero impact on the global environment". Currently, Lafuma's emissions stand at 210,000 teqCO² (tons). The major hotspots for emissions by the group are, in descending order: purchase of raw materials and finished products (85% of emissions), freight (5.9%), business trips (2.3%) and powering sites (2.1%).
The group has therefore decided to intensify the eco-design of its products and choose materials that are not detrimental to the environment, amongst other things. Furthermore, in 2008 Lafuma installed a photovoltaic centre with 1,500 metres² of solar paneled roofing on its historic factory in the Drôme, France, which allows for a reduction in consumption of electricity for heating and interior climate control.
By Jonathan Fulwell (Source: Sarah Ahssen)
Copyright © 2023 FashionNetwork.com All rights reserved.