In the Lohan family there is, of course, Lindsay, the new "artistic advisor" at Ungaro. But there is also Dina, her mother, who also seems to have a fashion orientated outlook. Dina Lohan has announced the launch of her own shoe label, reported WWD.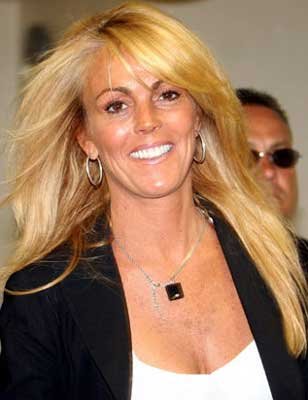 Dina Lohan
Although Lindsay Lohan has received harsh reviews for her spring-summer collection for Ungaro, with Booth Moore going as far as to describe it as "catwalk of shame", Lindsay's mother has also decided to make her entrance into the world of fashion with her new range of shoes being called "Shoe-Han".
"I like the shoes that Lindsay (Lohan, ed.) wears but I can't wear heels that are too high. It's a bit 'too much' for a mother, I'm not 23 years old anymore," Dina Lohan explained.
The result is a line of shoes, created in collaboration with Love My Shoes, running to 35 models covering high-heels to flats.
By Jonathan Fulwell (Source: Sarah Ahssen)
Copyright © 2023 FashionNetwork.com All rights reserved.