Fashion week calendar: Milan sides with Paris
After Paris, Milan finally went for the status quo as well. Following the decision by the French Federation of Fashion and of Ready-to-Wear of Couturiers and Fashion Designers in which it refused to change its dates at New York's request, the Italian Federation announced that it would act in accordance with this decision in order to avoid a potential clash with its French counterpart. The compromise that it had reached with the CFDA (Council of Fashion Designers of America) for continuation of dates in 2012 despite a one-week delay of the women's fashion week in 2013 and 2014 is no longer valid.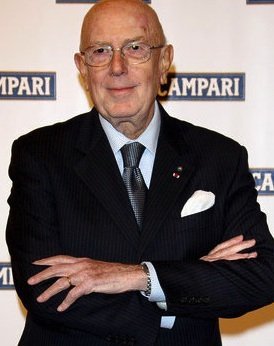 Mario Boselli
"We have taken note of the decision by Paris, said Mario Boselli, president of the Camera Nazionale della Moda. And as we stated to CFDA, our agreement was valid only in the event that Paris also agreed to change its dates. In light of the decision, then, we will also keep our normally scheduled dates. An overlap of date with Paris is absolutely out of the question. "
The CFDA also has yet to respond officially at the time of writing, it simply informed the press that the Paris decision provoked surprise and disappointment.
Didier Grumbach, president of the French Federation of Fashion, however, pointed out that he had warned his colleagues about the refusal: "It's pretty simple to understand, members of the Chambre Syndicale have long expressed to us their desire to advance the calendar and not to go last again. No one could accept a push back of yet another week. I had alerted New York and Milan of this," he said.
Faced with a conflict that went back to where it started, Mario Boselli offered what he believed to be a sensible solution: "The shows in New York do not have to last nine days, they could easily be concentrated into 7 or even 6 days! Starting on the weekend and not Thursday would solve the problem of proximity to Labor Day."
His French counterpart also believes the situation is not insurmountable: "The matter is not really at an impasse. After all, New York has shown after Paris in the past, things may well change, assures Didier Grumbach. One thing is certain, we would prefer to move forward, we will never move back our dates. "
That leaves only the yet-unknown new position of the CFDA and its president, Diane Von Furstenberg. Will they once again threaten to change their dates in September 2012, at the risk of penalizing London and Milan by an overlap of dates? Will they propose the development of a new schedule? A minimum solution will, in any case, certainly be perceived as a capitulation by the members of the American federation.
Copyright © 2023 FashionNetwork.com All rights reserved.