Fairchild files for Chapter 11 bankruptcy
NEW YORK, March 18 (Reuters) - Fairchild Holding Corp (FCHD.PK) filed for Chapter 11 bankruptcy protection Wednesday March 18 but said it expects to continue to operate as usual without interruption while it reorganizes.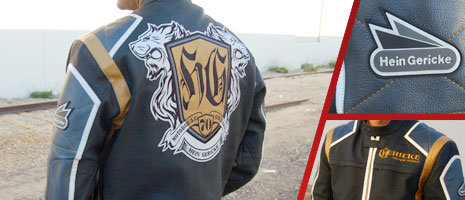 Hein Gericke motorcycle apparel by Fairchild Holding Corp
Virginia-based Fairchild has three main business -- aerospace parts distribution, commercial real estate, and apparel for motorcycle enthusiasts.
It also owns 49 percent of PoloExpress, a business that runs about 96 retail stores in Switzerland and Germany.
The company listed assets of up to $100 million, and debts of up to $500 million, according to court documents.
Fairchild's largest creditors include the Pension Benefit Guaranty Corporation, which it owes $55 million, and AVI Juchen GmbH, which it owes $33.7 million.
The case is in Re: Fairchild Holding Corp., U.S. Bankruptcy Court, District of Delaware, No.09-10905. (Reporting by Phil Wahba; Editing by Gary Hill)
© Thomson Reuters 2022 All rights reserved.