Ex-workers say American Apparel posted nude pix online
April 27 - A woman who accused American Apparel Inc Chief Executive Dov Charney of keeping her as a teenage sex slave is now suing him and his clothing retailer for defamation and invasion of privacy.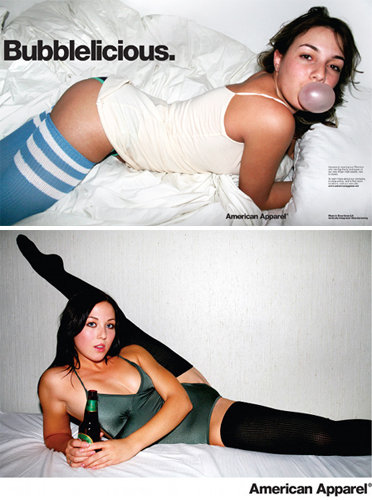 Some of American Apparel's famous controversial ads
In the complaint, filed Tuesday in Los Angeles Superior Court, the former American Apparel saleswoman and two other women claimed that Charney posted nude pictures of them on the Internet.
American Apparel did not immediately respond to requests for comment on Wednesday.
Charney's lawyer, Peter Schey, said he was reviewing the new complaint. In an email message, he called the earlier sexual harassment claims "contrived and baseless," and said they were filed to "garner media attention in an effort to force quick cash settlements."
The former saleswoman, Irene Morales, filed her original lawsuit in New York State Supreme Court on March 4, in which she accused Charney of forcing her to perform sexual acts in his Manhattan apartment under the threat of losing her job. Morales also sued American Apparel and its directors, saying they failed to prevent Charney from acting as a "sexual predator."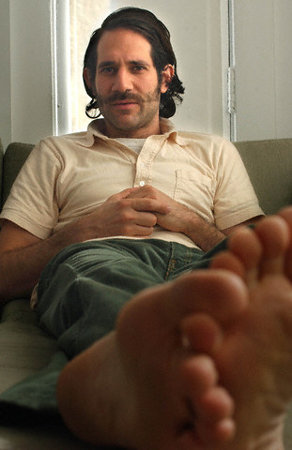 Dov Charney
Several other women, including Alyssa Ferguson and Tesa Lubans-Dehaven, filed a related lawsuit in California state court later that month.
According to the latest lawsuit, blogs that appeared to be created and posted by Morales, Ferguson and Lubans-Dehaven surfaced on the Internet. According to the complaint, the blogs contained suggestive photographs of the women, some of them nude. The women were forced to pose for the pictures during company photo shoots, according to the suit, which also named company photographer Kyung Chung.
In one blog post attributed to Ferguson, the lawsuit said, a photo caption read, "Partying in NY with Tesa Lubans after filing our lawsuit." The posts also made it appear as if the women were admitting that their lawsuits against Charney and American Apparel were an "extortion" scheme "brewed up with some third-rate lawyer from Jersey," the lawsuit said.
The women claimed severe emotional distress from the suggestion that they filed bogus sexual harassment and assault claims to extort money. They also accused the company of releasing their pictures to media outlets, including the Los Angeles Times and the New York Post, without their permission.
Along with defamation and invasion of privacy, the suit accuses Charney and the company of violating a California criminal law that makes it illegal to impersonate another person on the Internet to inflict harm or commit fraud.
At a court hearing last month in the New York case, a lawyer for Charney and the company said it was Morales, now 20, who chased the company founder. American Apparel has argued that the harassment cases should be heard by an arbitrator. Arbitration could keep case details from becoming public and limit potential damages.
(Reporting by Terry Baynes of Reuters Legal; Editing by Jerry Norton)
© Thomson Reuters 2023 All rights reserved.