European stores struggle to diversify
June 27 - Fewer than 40 percent of European retailers are successful with moves to diversify into faster-growing foreign markets, store formats and services, according to research by consultancy Bain & Co.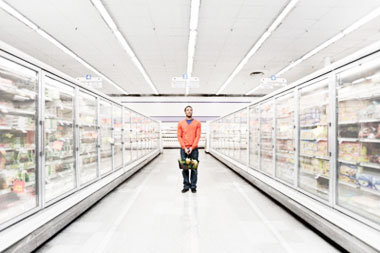 British grocers Tesco and J Sainsbury were among the most successful companies with their attempts to diversify - photos: corbis
The study, made exclusively available to the Reuters Consumer and Retail Summit on Monday, concluded store groups needed to work harder to find original concepts, adapt them to local markets, test them more scientifically and then run them through a dedicated team.
The results will make sober reading for western European retailers increasingly looking to diversify as their core markets become saturated and face strong economic headwinds, as well as meager population growth.
The population of western Europe is forecast to grow at a compound annual rate of just 0.1 percent from 2010 to 2025, while increased consolidation in recent years means the retail sector has become more competitive, Bain said.
"With traditional sources of growth drying up in their domestic markets, EU (European Union) retailers have tried to create new growth vehicles," said Joelle de Montgolfier, senior director of Bain's consumer products, retail and luxury practice in Europe and a lead author of the report.
In the study of 25 leading grocers, clothing retailers and consumer electronics groups, Bain documented over 500 attempts at diversification from 2000 to 2010.
The most frequent, accounting for around 50 percent of the total, and also the most successful, at around 45 percent, was expansion into foreign markets.
The next most common, but also the least successful, was a new store concept.
Success was gauged by a number of measures, including sales growth and sales per square meter. Moves launched after 2008 were excluded as too recent to determine their success.
Bain said that while it was tempting to try to copy the success of others, the key to winning with a new store concept was finding an original idea that captured the consumer mood.
That required extensive research and testing, it said, citing French retailer Auchan's new chain of Simply Market discount hypermarkets and Boulanger's Electro Depot discount consumer electronics stores as examples of successes.
British grocers Tesco and J Sainsbury were among the most successful companies with their attempts to diversify, though in the research period they made many fewer attempts than rivals like France's Carrefour and Casino.
(Editing by Jon Loades-Carter)
© Thomson Reuters 2022 All rights reserved.