European shop investment lowest since Lehman failed
LONDON - Worsening political and economic turmoil in the euro zone has knocked investment in Europe's shopping centers and stores to its lowest level since the collapse of Lehman Brothers investment bank in 2008, data showed.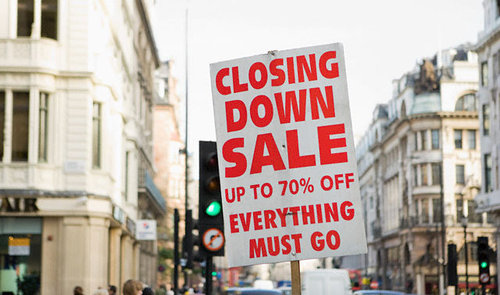 Photo: Corbis
European retail property investment fell to 4.6 billion euros ($5.9 billion) in the first quarter of 2012, down from 12.6 billion euros in the same period in 2011 and 9.3 billion euros in the previous quarter, research from property consultancy CBRE showed.
It was the lowest since the six-month period after Lehman Brothers filed for bankruptcy in September 2008, a move that sent financial markets into a tailspin, and was the sector's worst performing quarter in eight years barring the period of the U.S. bank's collapse, CBRE said.
Michael Haddock, CBRE's senior director of EMEA research, said the market was hit by a lack of attractive stock, as owners of the best quality properties sat on them amid the economic uncertainty.
"There's nothing available of the quality that people want to buy," he told Reuters. "The thing that would help retail investment activity recover would be a renewed interest in poorer quality retail assets, which would be predicated on an economic recovery which at the moment we're not seeing."
Europe's debt crisis hit a new hurdle this month after the Greek public rejected parties supporting the country's bailout package at the polls, while the euro zone currency bloc appears to be heading back into recession, having registered no growth in the first quarter of this year.
Concerns over the tough retailing climate has spurred property investors to pare back their interest in riskier, poorer quality retail properties in favor of large shopping centers that dominate their catchment area.
A major stake in British Land's Meadowhall shopping centre in Sheffield, UK, is the only prime mall asset up for sale in Europe, CBRE said. It has attracted interest from Norway's sovereign wealth fund and the Canada Pension Plan Investment Board, three sources familiar with the talks said.
© Thomson Reuters 2023 All rights reserved.