Designers Dolce Gabbana face tax trial
MILAN - Italian fashion designers Domenico Dolce and Stefano Gabbana, who count model Naomi Campbell and pop star Madonna among their friends, will stand trial over alleged tax evasion, according to legal sources and a court filing seen by Reuters.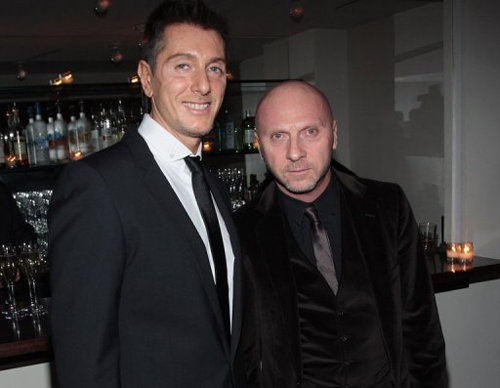 Domenico Dolce and Stefano Gabbana AFP/Getty Images/Archives
Milan judge Giuseppe Gennari gave the green light for prosecutors to bring the fashion duo to court over allegations of tax evasion offences totalling around 1 billion euros ($1.25 billion).
The decision in the long-running case came after a higher court overturned a previous acquittal of the two glamorous designers, who have denied any wrongdoing.
"Everyone knows that we haven't done anything," Gabbana said in a tweet on Friday.
Milan prosecutors allege the fashion duo had sold their D&G and Dolce & Gabbana brands to a holding company they set up in Luxembourg in 2004 in order to avoid paying high taxes in Italy. The investigations started in 2007.
The designers had been cleared from accusations by a previous court last year, to the joy of numerous fans who cheered the news on the Internet.
But prosecutors appealed against the decision and a high court overturned the ruling in November asking for a new judge to decide whether to send the pair to trial for unpaid taxes.
A court filing seen by Reuters confirmed the decision reported by the sources.
The case is poised to be one of the few tax disputes involving celebrities to go to court in Italy, where out-of-court settlements are preferred in order to cut on long proceedings and avoid possibly harsher punishments.
In 2000, late tenor Luciano Pavarotti settled a four-year dispute and paid more than $12 million in back taxes to Italy.
Argentine soccer great Diego Maradona owes some 38 million euros in unpaid taxes to Italian authorities, according to media reports. He recently said he wanted to clear up his situation.
Former MotoGP world champion Valentino Rossi agreed to pay $51 million to Italy's tax agency in 2008 after a lengthy probe.
© Thomson Reuters 2023 All rights reserved.