Credit Suisse downgrades US mall anchor sector
May 28 (Reuters) - Credit Suisse downgraded the U.S. mall anchor sector to "underweight" from "market weight", blaming a skewed demand-supply balance and contracting consumer credit spending.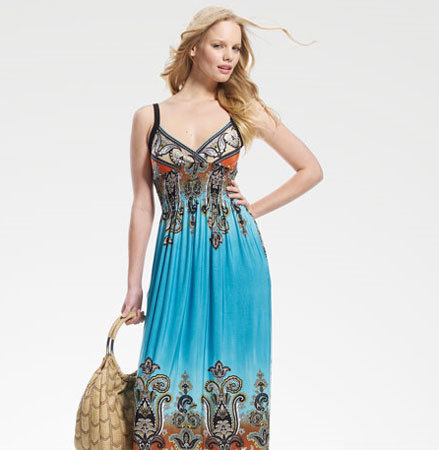 "Get ready for summer", Nordstrom
Three analysts at the brokerage estimate that sales at the mall anchor industry will fall by 10 percent, compared to their level five years prior, while stores will grow by 3.5 percent by the end of 2009.
"This imbalance presents a structural impediment to the mall anchors reaching prior levels of sales productivity and profitability," the analysts said in a note.
Consumer credit spending, which accounts for a big part of mall transactions, is contracting too, the analysts said.
"With revolving credit growth dipping into the negative territory, mall anchor sales could face sustained pressure relative to other retail segments," they said.
The brokerage said top names in the sector, like Nordstrom Inc (JWN.N), Kohl's Corp (KSS.N) and J.C. Penney Co Inc (JCP.N), have the ability to sustain positive cash flow from operations, invest in stores and operations with sustainable capital spending, and exhibit balance sheet flexibility.
Companies like Bon Ton Stores (BONT.O), Saks Inc (SKS.N) and Dillard's (DDS.N) would likely need to raise capital, putting the equity holder at a disadvantage in the short term, Credit Suisse said, and cut the stocks to "underperform" from "neutral".
"At this point it looks like the survivors are hanging on despite drastically deteriorating financial results," said the analysts, who downgraded Nordstrom to "neutral".
Shares of Bon-Ton were trading down 8 percent at $3.67 on Nasdaq, while those of Saks and Dillard's were down 8 percent to $3.75 and 9 percent to $9.17 respectively, Thursday 28 May on the New York Stock Exchange.
For the alerts click on (Reporting by Nivedita Bhattacharjee in Bangalore; Editing by Aradhana Aravindan)
© Thomson Reuters 2023 All rights reserved.