Crabtree & Evelyn unit in US files for bankruptcy
NEW YORK, July 1 (Reuters) - Crabtree & Evelyn Ltd, a specialty retailer known for its soaps and other personal care products, filed for Chapter 11 bankruptcy in the United States as the tough economy led to falling sales and rising losses.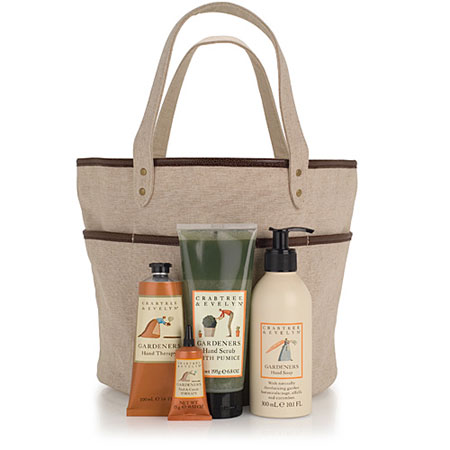 Crabtree & Evelyn Donegal Garden Tote
The Woodstock, Connecticut-based unit of Britain's Crabtree & Evelyn Holdings Ltd on Wednesday 1 July sought protection from creditors with the U.S. bankruptcy court in Manhattan. It has between $10 million and $50 million of both assets and debts, a court filing shows.
Crabtree & Evelyn said that during the bankruptcy process it plans to close some unprofitable stores and try to renegotiate leases for others. It said it operates 126 stores in 34 U.S. states and employs about 950 people.
Many retailers have filed for bankruptcy protection since the U.S. recession began in late 2007, including other high-end retailers such as Fortunoff.
In a court filing, Crabtree & Evelyn Acting President Stephen Bestwick said a decline in the housing market and tightening of credit markets have reduced consumer discretionary spending, especially in shopping malls.
He also said management changes at the company resulted in strategy shifts, including lower sales to wholesale accounts, and a "disconnect" between executive pay and performance.
"These challenges, combined with its recent declining revenues and operating losses, have severely impacted the debtor's ability to operate successfully," he said.
Crabtree & Evelyn said it expects in the current fiscal year to lose $13.3 million on revenue of about $100 million. That compares with a loss of $8 million on revenue of $107.5 million in the year ended Sept 30, 2008. (Reporting by Jonathan Stempel; editing by John Wallace)
© Thomson Reuters 2023 All rights reserved.