Consumer spending hit by crisis: MasterCard
NEW YORK (Reuters) - U.S. consumers slashed spending in October, shunning purchases of items over $1,000, as a global financial crisis battered their savings accounts and their psyches, according to figures released on Wednesday, October 5th by SpendingPulse, the retail data service of MasterCard Advisors.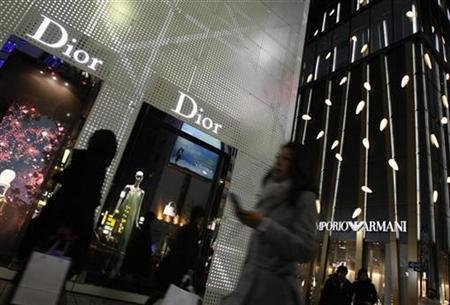 "The numbers for October are very negative across the board," said Michael McNamara, vice president at MasterCard Advisors, of sales figures tracked by SpendingPulse.
"Any area that deals with consumer durables, especially areas like furniture, electronics and appliances ... that relies heavily on sales purchases that exceed $1,000 in value are under significant pressure," he said.
SpendingPulse data is derived from aggregate sales in the MasterCard U.S. payment network, coupled with estimates on all other payments including cash and checks.
The data provides an early glimpse into the strength of retailers' monthly sales, which will be released by chains like Wal-Mart Stores Inc , Saks Inc and American Eagle Outfitters Inc , later this week.
Wall Street is already bracing for weak sales. Consumers clamped down on spending as the financial crisis that began in September swept into October, roiling stock markets, erasing trillions of dollars in wealth and raising the prospect of a deep global recession.
According to SpendingPulse, October specialty apparel sales fell 12.2 percent from a year earlier. Women's apparel sales dropped 18.2 percent, while men's apparel sales fell 8.3 percent. Footwear sales dropped 9.7 percent.
Sales of electronics and appliances tumbled 19.9 percent, compared with a decline of 13.8 percent in September.
"If you take out the purchases above $1,000, the sector is really down about 10 percent," McNamara said. "Sales above $1,000 just aren't really moving."
That trend, along with further weakness in the housing sector, also hurt demand for home-related merchandise. Furniture sales dropped 15.1 percent in October from a year ago, while sales of home furnishings, or decor, fell 20.6 percent.
High-end retailers took a hit, with luxury sales dropping 20.1 percent, compared with a 4.8 percent drop in September.
"The sector has been down five consecutive months, but October was a more significant decline," he said.
While luxury shoppers continued spending in the face of rising fuel and food prices earlier this year, the group has retrenched as the global financial crisis hits investment portfolios and devalues real estate holdings.
SpendingPulse also found that e-commerce sales declined 3.9 percent. McNamara said purchasing volume rose, but shoppers were buying cheaper items, driving down total sales results.
In a bright spot, restaurant sales rose three-tenths of one percent in October, with sales at fast food restaurants rising 1 percent.
"Anything related to food, gas or drugstores -- if you're selling those types of goods, you're probably holding up a little better," he said.
(Reporting by Nicole Maestri, editing by Richard Chang)
© Thomson Reuters 2023 All rights reserved.