Cold weather boosts John Lewis weekly sales
28 Nov - Retailer John Lewis posted an 8.7 percent rise in sales from its department stores in the last week, compared with the same period last year, boosted by cold-weather demand for jackets and duvets.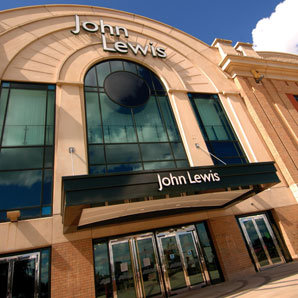 John Lewis in The Trafford Centre, Manchester
The employee-owned group, seen as a bellwether of Britain's retail sector, said on Sunday sales were 99.9 million pounds in the seven days to November 27.
The chain reported large increases in sales of electric blankets, jackets and wellington boots.
Purchases of scooters and wooden kitchens for children as well as digital products such as electronic book readers and Apple Inc's iPad also boosted sales.
Waitrose, the John Lewis-owned supermarket, said sales for the week ended November 27 surged 10.6 percent compared with the same week last year to 103 million pounds, boosted by purchases of warming foods including soup, hot chocolate and stewing meat for casseroles.
(Reporting by Sarah Young; Editing by David Cowell)
© Thomson Reuters 2021 All rights reserved.