Clothing makers see fashion in color, detail
By Alexandria Sage - Analysis
NEW YORK (Reuters) - Looking for the next big thing in fashion? You may have to wait a little while longer.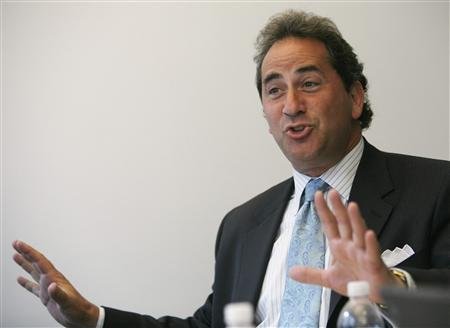 Clothing makers and retailers are finding fashion in the small details, but aren't banking on any new blockbuster trends to counter the malaise in the overall market, according to speakers at this week's Reuters Consumer and Retail Summit.
U.S. consumers, both male and female, have fewer discretionary dollars in this weak economy and are spending their money on increasingly expensive gasoline and food, rather than fashion.
Women's clothing, usually the backbone of the $200 billion U.S. apparel industry, is faring worse, due not only to the economy, but also to a lack of innovative and fun styles.
"The biggest problem facing women's isn't the economy, it's the lack of newness, the lack of compelling fashion," said Paul Rosengard, group president of premium brands for Perry Ellis International . "There's more newness in men's right now."
Ironically -- since silhouettes in menswear stay fairly constant from year to year -- the dearth of excitement in women's fashion has made even small changes in menswear seem interesting.
In April and May, sales of men's clothing rose 2 percent from a year earlier, compared with a 2.8 percent decline in womenswear, according to research firm NPD Group.
Rosengard listed vests, sportcoats and lightweight outerwear as items where Perry Ellis was tweaking men's fashion in subtle but effective ways, especially adding color for interest.
"It doesn't take a lot to move the needle in terms of color in men's," he added.
In niche categories such as golf, the company is adding innovative fabrics and stylish designs that give shoppers something different and encourage them to buy, said Francisco Gonzalez-Meza Hoffmann, vice president of strategic initiatives.
That strategy has helped buffer the company from the overall weak sales environment, he said.
Style is also helping sales at Casual Male Retail Group , which sells clothing to big and tall men.
Casual Male's 626 Blue line carries plaid shorts and graphic T-shirts similar to those in trendy teen retailers like Aeropostale Inc or Abercrombie & Fitch Co .
At the company's Rochester Big & Tall stores, styles from edgy designers John Varvatos and Ed Hardy will launch soon, said Chief Executive David Levin.
"Fashion newness, color, is selling extremely well," he said.
SANDALS FOR SPRING
Color just in time for spring has also helped fuel sales at women's clothier Jones Apparel Group Inc , according to Chief Executive Wesley Card.
But the company is finding better success with shoes and handbags than apparel, because women can accessorize existing outfits with those items without having to buy a whole new ensemble -- a common strategy in tough economic times.
"Brightly colored sandals are selling extremely well," Card said. "They have been since April."
A new focus on product and style is part of an overall effort to shore up Jones' retail operations, which reported a $40 million loss last year.
"The product lines have been greatly improved over last year," Card said. "There is lots of color ... I think that's very important."
But improved fashion has certainly not boosted share prices at clothing companies -- Perry Ellis stock is down 30 percent from a year ago, Jones has fallen 48 percent and Casual Male is down 62 percent.
And too much fashion is not always a good thing.
Shoppers balked in 2006 when Jones' 9 West brand of shoes pushed the fashion envelope too far in the United States, Card said.
Now under new management, 9 West has a better assortment, with more stylish shoes sold abroad and on both U.S. coasts, and more conservative styles offered in the interior of the country.
Casual Male's Levin also said there were limits to what his customers would tolerate. "If white denim is big," he said, "I don't think we'll be doing a lot of it."
(For summit blog: summitnotebook.reuters.com/)
(See here for SHOP TALK -- Reuters' retail and consumer blog)
(Editing by Lisa Von Ahn)
© Thomson Reuters 2023 All rights reserved.