Claire's Stores posts narrower quarterly loss
NEW YORK, June 11 (Reuters) - Fashion accessory and jewelry retailer Claire's Stores Inc posted a narrower first-quarter loss on a 10 percent revenue decline on Thursday 11 June, and warned that sales are getting worse in the second quarter.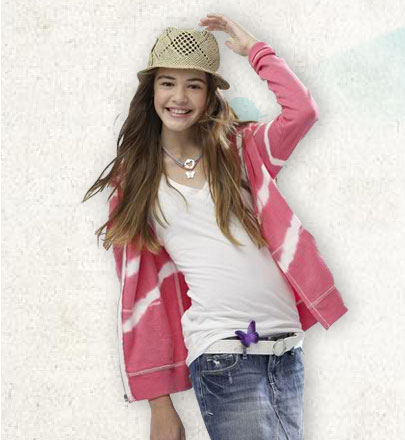 Claire's
Claire's, which sells cheap jewelry for young girls and women in the United States and Europe and is owned by private equity company Apollo Management LP [APOLO.UL], reported a net loss of $29 million, down from $35.6 million in the same quarter last year.
Revenue fell 10.4 percent to $293.1 million and consolidated same-store sales fell 2.3 percent in the first quarter. The decline was worse in North America, where same-store sales fell 2.9 percent. In Europe, they fell 0.9 percent.
First-quarter sales were better compared with other retailers, but the recession has pushed same store sales declines into the high single digits, Chief Executive Officer Gene Kahn said in a statement.
Cash and cash equivalents were $206.7 million as of May 2.
The company, based in Pembroke Pines, Florida, said it had drawn down its revolving credit facility during the 2008 third quarter because Lehman Brothers, a member of the facility's syndicate, filed for bankruptcy.
The company said it has not yet found a replacement for Lehman and is assessing whether to pay all of or part of the outstanding balance on the facility. (Reporting by Robert MacMillan, editing by Leslie Gevirtz)
© Thomson Reuters 2023 All rights reserved.