Christmas frenzy boosted Brazilian retail profits
Published
today
Feb 16, 2011
SAO PAULO, Feb 16 (Reuters) - The strongest Christmas season in ten years likely boosted fourth-quarter profit for Brazil's biggest retail and consumer goods companies, underscoring solid job and wage growth in Latin America's largest economy.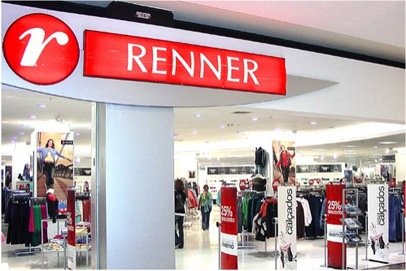 Lojas Renner in Brazil
Consumers, emboldened by strong job creation and rising income last year, snapped up record quantities of clothes, appliances and foodstuffs in the period, analysts told Reuters. Air travel and credit card usage soared, supporting the boom.
Earnings data will likely add to evidence that government steps to slow Brazil's expansion fell short of their goal. Easy credit probably bolstered demand among an emerging middle class -- which added about 25 million consumers since 2006.
Lojas Renner (LREN3.SA), the country's largest discount clothing retailer, probably took advantage of pent-up demand during the season, according to Itau BBA analyst Juliana Rozenbaum. Rivals also sped up the opening of new stores after year-long expansion plans matured.
"Beyond the positive impact of the Christmas holiday season, you have that element of the store openings bolstering performance," Votorantim Corretora analyst Luiz Carlos Cesta said.
Consumer goods makers also thrived, according to the analysts. Hypermarcas (HYPE3.SA), the largest Brazilian maker of pharmaceutical goods and beauty care products, probably saw profit rise by 10 percent, while that of cosmetic maker Natura (NATU3.SA) likely rose by 20 percent, the analysts said.
Shares of Renner, as well as those of Grupo Pao de Acucar, Brazil's largest diversified retailer, could benefit from positive earnings trends, some analysts said. Lojas Americanas (LAME4.SA), Brazil's largest discount retail chain, could also report strong performance despite recent tax changes and higher financial expenses.
Putting a cap on the encouraging fourth-quarter profit performance, sales at B2W (BTOW3.SA) likely faltered. Brazil's biggest online retailer, which has struggled to integrate Americanas' online unit with the businesses of former rival Submarino.com, likely faced mounting competition, the analysts said.
Renner reports earnings after markets close on Wednesday, while Natura and Pao de Acucar (PCAR5.SA) report on Feb. 23. Hypermarcas plans to release its fourth-quarter results on
March 14. Both Lojas Americanas and B2W report earnings on March 17.
By Vivian Pereira
© Thomson Reuters 2019 All rights reserved.